Industrial Refrigeration Technician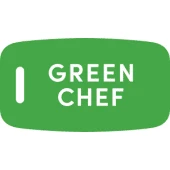 Green Chef
Aurora, IL, USA
Posted on Wednesday, June 14, 2023
Come see what's cookin' at HelloFresh!
At HelloFresh, we want to revolutionize the way we eat by making it more convenient and exciting to cook meals from scratch. We have offices all over the world and we deliver delicious meals to millions of people.
a are the industry leader in meal-kit subscription services and we're growing all the time. We have distinct meal-kit services that cater to everyone with the most menu variety in the market, which allows us to reach an incredibly wide population of people.
The HelloFresh team is diverse, high-performing, and international, and our work environment is an inspiring space where you can thrive as a result.
Job Description:
As an Industrial Refrigeration Technician, you will work with the maintenance team to maintain, troubleshoot, and repair HVAC, Refrigeration and facilities equipment to maintain critical temperatures and improve reliability of our systems. This role is the resident expert in refrigeration systems.
You will..
Maintain and operate industrial refrigeration systems including large rack systems, split systems, blast chillers, cooling towers and ancillary equipment.

Lead and educate compliance with all safety, food safety, and security standards.

Perform preventive maintenance and routine inspections on assigned refrigeration and HVAC systems and ancillary equipment as needed.

Perform troubleshooting of assigned out of service equipment and correct issues, act as an escalation point for lower-level technicians, and escalate to leadership and/or vendors as needed for additional troubleshooting.

Document all work in the computerized maintenance management system (CMMS) and ticketing systems as appropriate.

Mentor all maintenance personnel in developing appropriate skill sets and knowledge of equipment specializing in refrigeration.

Lead root cause analysis of major downtime events.

Act as a network resource for technical issues and lead network-wide root cause analysis.

Develop maintenance personnel knowledge on intermediate to advanced refrigeration processes, tools and techniques.

Audit maintenance personnel work and provide feedback to improve performance and quality.

Audit vendor work to provide feedback to leadership on quality of work and SLA performance.

Repair and perform predictive and preventative maintenance procedures on CO2 and Freon refrigeration systems including, but not limited to compressors, pumps, fans, heat exchangers, glycol systems, various industrial utility systems, motors, and power distribution systems.

Give direction and/or training to entry level refrigeration technicians including, but not limited to day-to-day operations, inspections and inspection techniques, basic repairs and repair techniques, and conformance to all state, local, and HelloFresh regulations and policies.

Perform building project work as assigned.
Mandatory Requirements
You have..
4-6 years of experience with refrigeration repair and maintenance in an industrial setting.

Advanced understanding of rack system refrigeration and associated equipment.

Experience with repair and maintenance of glycol systems, heat exchangers, HVAC, and water chilled systems.

Experience with electrical systems including single and three phase motor systems, power distribution, and low voltage controls with the ability to troubleshoot to the component level.

Current Environmental Protection Agency (EPA) Section 608 certification.

All necessary regulatory licenses required by local municipalities to work in the field of industrial refrigeration.

Ability to demonstrate excellent work habits in line with Good Manufacturing Practices (GMP's).

Ability to conform to all OSHA, PSM, HAZMAT, and HelloFresh safety programs and regulations.

Ability to demonstrate understanding of proper handling and recycling procedures for chlorofluorocarbon (CFC), hydrochlorofluorocarbon (HCFC), Hydrofluro-Olefins (HFO), CO2, and other industry standard refrigerant types.

Ability to safely replace mechanical and electrical components including motors, motor starters, switches, solenoids, pumps, refrigeration valves, compressors, and auxiliary refrigeration equipment.

Experience working with a wide range of networked refrigeration controls platforms.

Ability to withstand walking, lifting, bending, stooping, climbing ladders, walking on roofs, and working in confined spaces.

Ability to withstand high temperature and low temperature environments for extended periods.

Basic computer skills.

Ability to read and understand drawings, schematics and diagrams.

Ability to travel as necessary (up to 10%) for business purposes.

High School diploma or equivalent.

Excellent follow through, judgment, and common sense. "Make it happen" attitude.
You'll get...
• Competitive Salary & 401k company match that vests immediately upon participation
• Generous parental leave of 4 weeks & PTO policy, as well as paid holidays off
• $0 monthly premium and other flexible health plans
• Amazing discounts, including up to 75% off HelloFresh subscription
• Flexible shift scheduling & advancement opportunities
• Emergency child and adult care services
• Snacks & monthly catered lunches
• Collaborative, dynamic work environment within a fast-paced, mission-driven company
It is the policy of HelloFresh not to discriminate against any employee or applicant for employment because of race, color, religion, sex, sexual orientation, gender identity, national origin, age, marital status, genetic information, disability or because he or she is a protected veteran.