Proofreader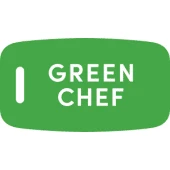 Green Chef
Software Engineering
New York, NY, USA
Posted on Friday, May 26, 2023
PROOFREADER
HelloFresh is in search of an ambitious, organized, detail-oriented Proofreader to join our growing Editorial Team. The ideal candidate should have excellent grammar, proofreading, and copy editing skills. We are a fast-moving team with a focus on producing precise, engaging, educational content.
The Proofreader, reporting to the Senior Proofreader, is responsible for a broad range of tasks and responsibilities, which typically span multiple positions within the editorial structure of a more traditional publication team. Proofreaders are continuously collaborating with the recipe editors, project managers, and production designers to produce over 100 recipe cards and meal stories every week across our HelloFresh, EveryPlate, Green Chef, and Factor brands.
The ideal candidate should be detail-oriented, inquisitive, collaborative, and adaptable, with the ability to meet tight deadlines while also maintaining great flexibility when necessary. You enjoy collaborating with co-workers across multiple departments, and know how to facilitate a constant stream of communication. More than anything else, you understand that HelloFresh recipes are the most important connection we have with our consumers, and a successful recipe ensures a truly successful customer experience.
CORE RESPONSIBILITIES
Collaborate with other Proofreaders on the team to produce over 100 recipe cards every week and contribute editorial web support across our HelloFresh, EveryPlate, Green Chef, and Factor brands, aligning to a stringent recipe style for each recipe brand through pre-determined, culinary-approved guidelines.

Review, proofread, and quality control ~50 recipes per week at various editorial checkpoints, ensuring clarity, consistency, and accuracy among recipes. This includes:

Reviewing recipe titles, descriptions, ingredient names, and instructions to ensure they align with brand-specific style guidelines

Proofreading and copyediting the finalized recipes for accuracy

Correcting misspellings and grammatical, culinary, and design errors

Conforming to branded language that is consumer-friendly and in line with brand-specific copy guidelines

Tracking edits to ensure all requested changes were made

Working closely with the editors and designers to eliminate recipe errors or inconsistencies, if/when product changes are made

Collaborate on the Editorial and Culinary Style Guides, contributing to recurring style guideline updates driven by customer-insights data, culinary feedback, or editorial needs

Maintain branded language and follow each brand's tone and style guidelines

Manage deadlines across all projects and tasks

Ensure quality control of recipe cards, to include photography, ingredients, steps, and that requested changes are accounted for

Contribute to proofreading efforts on specialty projects

Assist with onboarding and training of new team members
QUALIFICATIONS
3-5 years experience in proofreading and copy editing—a background in food media or technical instruction is a plus and a passion for the culinary world and knowledge of cooking techniques and ingredients is preferable

A Bachelor's degree in English, Journalism, or a Communications-related field

An impeccable eye for detail and nuance—you'll triple confirm and cross check until you know beyond a shadow of a doubt that it's 100% error-free!

A desire to be a self-starter, proactive problem solver, and relentless in pursuit of solutions to roadblocks

Proficient in Microsoft Word, Excel, Google Docs, and project management software

Skilled in copy editing, proofreading, AP style, and ensuring adherence to style guides

Experience following an editorial style guide

Tenacity in follow-through, owning and guiding projects from infancy to execution
Excellent interpersonal, verbal, and written communication skills

Superb organizational skills with the ability to juggle multiple projects and timelines at once—our team must be able to calmly, cleanly switch between projects at a moment's notice

Ability to maintain consistent deadlines while ensuring complete accuracy across all projects and tasks
YOU'LL GET…
Competitive Salary & 401k company match that vests immediately upon participation

Generous parental leave of 16 weeks & PTO policy

$0 monthly premium and other flexible health plans effective first day of employment

75% discount on your subscription to HelloFresh (as well as other product initiatives)

Snacks, cold brew on tap & monthly catered lunches

Company-sponsored outings & Employee Resource Groups

Collaborative, dynamic work environment within a fast-paced, mission-driven company