Sous Chef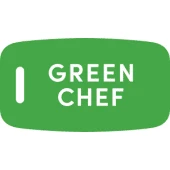 Green Chef
Goodyear, AZ, USA
Posted on Thursday, May 18, 2023
Job Description:
Factor_ a brand of HelloFresh is seeking an experienced Sous-Chef responsible for overseeing the daily operations of the kitchens. You will ensure that all food served meets the highest quality standards and follows all SOP's and company specs. You will directly oversee all cooks, deboxing, and cooling practices. You will monitor equipment maintenance and conditions and will ensure that the kitchen operates alongside state and federal health and safety codes. You will also ensure that all food meets the highest quality standards and is produced on time.
You will coordinate kitchen staff, assisting them as required, training staff to prepare and cook all the menu items. Stocktaking ingredients and equipment and placing orders as needed.
You will enforce best practices for safety and sanitation in the kitchen.
You will ensure GPM's are followed, comply with all checks (cooking time, cooling temps, etc.) and reconcile inventory of raw materials with number of meals prepared, and work closely with other functions within the facility to execute plant-wide initiatives
You will...
Be responsible for training kitchen staff

Provide coaching and development to shift hourly kitchen staff.

Maintaining security of kitchen including equipment food and supply inventories

Food procurement, delivery, storage and issuing of food items

Planning energy conservation procedures in the kitchen

Provide all employees with necessary tools, proper training and corrective direction.

Report information and update managers throughout every shift with knowledge of kitchen's operations.

Balance quality, productivity, cost, safety and morale to achieve positive results in all areas.

Submit requests for maintenance, repairs and upkeep of the kitchen and its equipment

Work to continuously improve processes.

Manage departmental performance measures, including visual controls and provides regular progress reports to the Chef de Cuisine during the shift.

Perform accident investigations.

Manage department priorities as situations arise.

Perform accident investigations and notify management as appropriate
You are…
Leadership: Able to train and develop a large group of employees and manage an active kitchen

A problem solver

Results Driven

Able speak to employees with tact and diplomacy

Able to multitask - tracking/monitoring recipe development and maintaining productivity

Computer literate to input information into the computer

Able to take direction and relay information to employees

Comfortability in being exposed to hot, cool and/or cold environment (30º - 70º)
At a minimum, you have...
Required: High School Diploma or GED or related work experience

American Culinary Federation chef certification preferred

5+ years' experience in commissary kitchen and high-volume food preparation

Fluent in Microsoft Office and Google Suite applications