Warehouse Operative - Days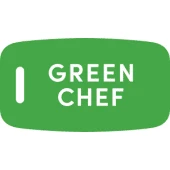 Green Chef
Nuneaton, UK
Posted on Thursday, April 27, 2023
Warehouse Operative
Nuneaton, UK
Rate of Pay: £12.15/hour
About the Team:
The Warehouse Operative is responsible for the uninterrupted flow of goods in and goods out of the Warehouse.You will ensure all goods received are labeled correctly and organised into the correct storage locations within the warehouse.
You'll be responsible for completion of internal stock movements to make sure that production lines are supplied with the relevant materials in accordance to the set timeframes. You will be working to ensure best practices are followed at all times especially whilst using MHE equipment.
You will be working to ensure best practices are followed at all times. Guided by our Team Leaders, you'll be directed to maintain the highest product standards whilst delivering on business KPIs.
You are required to cooperate with HelloFresh in all health and safety matters. You are responsible for ensuring you take reasonable care of your own health, and safety as well as others who may be affected by the work activities you undertake. You must report incidents immediately and actively raise health and safety-related concerns to your Line Manager
What you will be doing:
Unload and load trailers safely and correctly with the use of MHE

Ensuring all goods received are labeled and organised correctly

Using Matflo to track stock throughout the distribution Center

Assist with internal stock moves

Undergo and maintain competency of relevant MHE required for the role

Keep the warehouse clear and ensure any potential hazards are dealt with quickly and effectively

Escalate any issues or problems to your Team Leader immediately

Comply with Food Safety Regulations and HelloFresh quality standards

Encourage and help drive the site's food safety culture, to help prevent deviation in the process that impacts the safety, quality and legality of our products
Who you are:
Detail oriented

MHE experience (PPT, Reachtruck, Counterbalance) required but not essential

Experience in a fast paced/moving environment

A great team player

Fast learner

Ability to work well with your hands
What you will get in return:
70% off HelloFresh or Green Chef boxes

Company Pension Scheme

Cycle to Work Scheme

Life Assurance

Free Hot Drinks on shift

HelloFresh Branded Fleece and Beanie
Location:
The Beehive, 1 St. Georges Way, Nuneaton, CV10 7JS
Work Schedule:
Schedule: 4 ON | 4 OFF
Time: 6:00 AM - 6:00PM
Next Steps:
Your application will be reviewed and a member of the Workforce Staffing Team will be in touch with you within 2 weeks.
#Beehivewarehouse
#JD1003