Quality Assurance Associate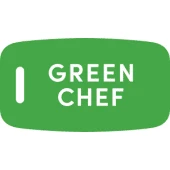 Green Chef
Quality Assurance
Lyons, IL, USA
Posted on Thursday, April 27, 2023
The Quality Assurance Associate audits our production processes to ensure our customers receive a safe, high-quality product. This position completes various inspections on the quality of fresh produce and the inclusion of all required ingredients. Attention to detail and the ability to work independently are key for this role. Role is first and second shift. Pay is $20.00 an hour.
You will …
Maintain proper sanitation and personal hygiene practices

Complete audits at a designated cadence during various steps of the production process

Ensure food safety standards are met at all times

Follow and enforce strict manufacturing policies and procedures involving allergen control, Organic and Gluten segregation

Verify completeness and accuracy of daily production documentation

Complete daily sanitation, facility, and quality documents as needed

Works with cross-functional team(s) to place unacceptable ingredients on hold or non-conforming product received at facility

Monitor temperatures of ingredients and storage locations

Routine testing and swabbing of production areas to ensure accuracy of sanitation procedures

Promptly communicate all safety related issues and concerns

Any and all other functions as determined by management
At a minimum, you have…
High School Diploma, or equivalent

Ability to read, write, and speak English proficiently

Previous food, grocery, or restaurant experience preferred, but not required

Basic computer skills required
Work Environment:
While performing the duties of this job, the employee is in a manufacturing and assembly environment and is regularly exposed to cool and/or cold temperatures (10º - 40º). The employee is frequently exposed to fumes or airborne particles, moving mechanical parts and vibration. The noise level in the work environment and job sites can be loud.
Physical Demands:
While performing the duties of this job, the employee is regularly required to stand, walk, stoop, reach and lift for a minimum of 10 to 12 hours with or without reasonable accommodation. The employee is required to use hands to handle objects and/or tools. The employee is required to talk or hear with or without reasonable accommodation. The employee must regularly lift and move up to 25 pounds, and occasionally lift and move up to 50 pounds with or without assistance. Specific vision abilities required by this job include close vision and peripheral vision.