Property Manager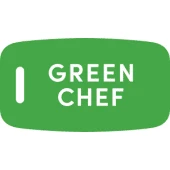 Green Chef
Administration
2665 Bleiswijk, Netherlands
Posted on Thursday, April 20, 2023
Facility & Maintenance Manager / Property Manager
HelloFresh has been recognized as the #5 Best Place to Work in 2022 by Great Place to Work Netherlands! 🎉 Check out our amazing team and office here and learn more on our socials On LinkedIn and Instagram! Ready to join our team?
🍋 This is how you'll change the way people eat forever

We are looking for a Facility & Maintenance Manager / Property Manager for our ambitious, fast growing and highly motivated team in Bleiswijk. You will be working in the Production team. You are the person who takes a leading role in professionalizing our Facility Management organization and making sure all installations, equipment and facilities are organized perfectly so our production runs smoothly. Our fulfillment center is the beating heart of our operations ensuring we send all our HelloFresh boxes complete, on time and with the right quality.
🥑 This is how you'll make an impact
You will head up the team, which includes 4 direct reports (and 20 indirect reports), responsible for all our facility related processes.

Your team ensures all installations run perfectly and our fulfillment center is known as a (food) safe, clean and fantastic work environment.

In this role you are working together with a lot of different stakeholders(a.o. Operations, Food Safety and Health & Safety) to make sure projects run smoothly, all (audit) standards are met and new initiatives can be tested and introduced, as well as being responsible for managing the overall performance of your team.

With your service-oriented attitude and strong planning skills, you are always focused on facilitating all teams in Bleiswijk to make sure together everyone can perform on the highest level.

You develop and/or adapt inspection equipment to meet GMP standards, make suggestions with regard to procedures, standards and equipment to facilitate work and maintain efficiency and productivity.
🍉 These are the ingredients you'll bring to the team
A minimum of 5 years of experience in Facility Management, preferably in a production or logistics environment.

Strong organizational & contractor management skills

2 years demonstrated experience managing projects. As a strong communicator, you know how to get your team motivated and with your ruthless prioritization you, or your team members, set up and finish projects successfully.

With your superior leadership skills you are able to influence others to get everyone in the right direction.

A think-outside-the-box mentality

You have worked with a FMIS system and know how to use this data to investigate what improvements need to be made to better support the operation.

You have experience with financial reporting and delivering input for the budget. Which makes you able to optimize our current services and set the right targets.

You don't shy away from a challenge and are able to perform in a fast-paced and continuously changing work environment.

You're pro-active, ambitious, and make things happen.

Fluency in English is required, and fluency in Dutch is a plus
🥕 This is our recipe
Freedom to initiate, execute and implement your own ideas

The opportunity to engage and collaborate with our colleagues across the globe

Learning and development opportunities including a personal development budget

24 holidays per year, plus 1 day per additional year of work

A hybrid work setup, with a budget to help set up your home office

Reimbursement of travel expenses to the office

A discount on your weekly HelloFresh and/or Green Chef box

Our FreshEnergy program including bootcamp, yoga, boxing, Headspace subscription, a collaboration with OpenUp for your mental wellbeing, webinars and other events

Multiple ways of getting to a work-related appointment, for example by using our company cars or a MyWheels car

Discount on your ClassPass subscription, and a discount for your gym membership via High Five Fitness Network.

Discount on your additional health insurance through Zilveren Kruis

Healthy lunches, fruit and snacks in the office

Monthly pension scheme
🌱 Grow your career at HelloFresh
A career at HelloFresh is an opportunity to make an impact in a world-leading meal-kit company. Through our Learning Never Stops core value, we empower you to take your career development to your highest potential…but we don't just want to say it, we want to show it too.
Check out some amazing growth stories here:
🍍 Hungry for more?
Apply with your CV and a strong motivation to join us (In English please)

If we see a match, you'll have a video call with one of our recruiters to share more about what you can bring to the team.

Next up is an in-person interview with the hiring team to get to know you better and dive into more detail of your skills and how you are going to make an impact.

Lastly you'll have a conversation with someone from our Leadership team