Data Science Manager (m/f/x)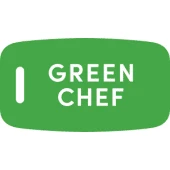 Green Chef
Data Science
Berlin, Germany
Posted on Wednesday, February 22, 2023
The role
As the SCM Tech Procurement Alliance, we envision a future where our customers consistently receive their boxes, filled with high-quality ingredients, sourced carefully, and delivered sustainably. We understand the value of both affordability and quality, and we strive to reduce ingredient costs without compromising on the taste and freshness of our products. Our goal is to achieve a balance where customer satisfaction proliferates, reinforcing our commitment to enriching the lives of our customers while ensuring the continued growth of HelloFresh.
In the last two years, the SCM Tech Procurement Alliance has been digitizing source-to-pay processes and establishing the tactical aspect of several tools to enable our teams to execute their tasks efficiently. The Alliance is getting ready to incorporate more data, intelligence, and insights to the decision making process with cutting edge forecasting and recommender engines.
As a Data Science Manager you will work with our product management and engineering teams to guide and shape the future decision support tools for our commercial stakeholders. As a passionate data scientist yourself, most of your time initially will be spent doing hands-on work, and as we grow the data science team your mission will include ensuring your team focuses and delivers great business results.
What you'll do
Collaborate with Product Leads in order to define the strategic priorities for the domain and build these strategies with engineering teams in an engaging work plan that will help us get ready for the future
Analyze our current supply chain performance by bringing data from various sources in order to identify new ideas to introduce new data science tools or improve the performance of existing ones.
Design and deploy machine learning models and algorithms by converting ideas to proof of concept models and validating these ideas with A/B testing.
Communicate clearly across the organization "why" we are building a data science tool and "how" it addresses problems to create alignment and increase adoption of the tool.
Incubate a data scientist team in the procurement domain that will tackle several exciting projects in our domain and ensure your team utilizes efficient and uniform process/tooling.
Partner closely with the Product organization (Product Owners, Software Engineering, UX, Data Engineering) promoting a culture rooted in evidence-based decision making.
What you'll bring
Proven track record of delivery in a similar role: devising, testing, building ML models, and developing production quality applications using an ML infrastructure that deliver business value.
Strong research skills, with the ability to delve deep into academic sources and effectively translate innovative concepts into practical, real-world applications.
Deep understanding of time series forecasting models, customer choice models, and causality theory.
Ability to apply logical and easy-to-understand frameworks to deal with complex issues and propose new analytical approaches & solutions with a curious and self-starter mindset.
Ability to tell stories with data to both technical and non-technical audiences and creating clear and compelling visualizations to convey complex data
Passion for big data combined with pragmatism to drive actions and impact and advanced knowledge of Data Visualization tools, we use Tableau and libraries like Seaborn
Advanced proficiency in data querying with SQL as well as in data transformation and machine learning mode development in Python
Proven track record of mentoring team members
What we offer
Comprehensive relocation assistance to move to Berlin plus visa application support (if applicable)
A significant discount on your weekly HelloFresh box
Annual learning and development budget to attend conferences or purchase educational resources plus access to the HelloFresh Academy
Mental health support, including Headspace subscription and access to qualified therapists through Spill
Budget for home office supplies
Monthly transportation budget through Rydes app
Working parents support
Additional perks include: Annual German language budget, discounts for John Reed gyms & Urban Sports Club, regular company events, fresh fruit & free drinks in the office, in-house yoga classes, weekly discount on the Convini vending machine in the office
Hybrid working model (option to work from home for up to 50% if preferred)
Sabbatical leave option after 18 months of being with HelloFresh
HelloFresh Pension Scheme that is subsidized with 20% on top
A diverse and vibrant international environment of 90+ different nationalities
The chance to have a significant impact on one of the fastest-growing technology companies in Europe in an exciting growth phase
#Product #Data
Are you up for the challenge?
Please submit your complete application below including your salary expectations and earliest starting date.
After submitting an application our team will review this and get back to you within 5 business days.
For insight into our interview process take a look at our recent post here.