Associate Trainer - Days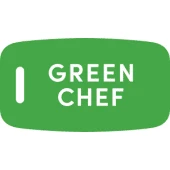 Green Chef
United Kingdom
Posted on Saturday, February 4, 2023
Associate Trainer
Nuneaton, UK
Rate of Pay: £12.15/hour
About the Team:
As a Production Training Ambassador, you will be responsible for a variety of staff training, including first day onboarding to ensure all new staff receive the best possible experience and start to their HelloFresh journey. Ensure the delivery of all ongoing refresher training falls in line with the business strategy and policies. You will engage with senior management on a daily basis to ensure communication is transparent and offer support on an adhoc basis should there be a business need.
You will be working to ensure best practices are followed at all times. Guided by our Team Leaders, you'll be directed to maintain the highest product standards whilst delivering on business KPIs.
You are required to cooperate with HelloFresh in all health and safety matters. You are responsible for ensuring you take reasonable care of your own health, and safety as well as others who may be affected by the work activities you undertake. You must report incidents immediately and actively raise health and safety-related concerns to your Line Manager
What you will be doing:
Communicate daily with management and execute any updates effectively.

Be the face of the business and lead by example when greeting all new starters.

Conduct new starter tours covering all aspects of the training program including Health & Safety awareness and demonstrate best practice.

Ensure all documentation is accurate and up to date by gaining physical sign off on each training module.

Conduct regular observations and "on the spot" training where applicable.

Record new starter attendance and identify/report any discrepancies at the earliest opportunity.

Conduct refresher training to existing staff to ensure the highest standards are met within the business.

Attend handover meetings and provide any training updates to management (e.g New starter numbers)

Adhere to all housekeeping rules and action/report any misconduct identified within the business.
Who you are:
The Hellofresh ethos must run through your veins and you must have a passion for excellence in everything you do.

Have a drive for continuous personal development and the ability to develop others.

Ability to engage a variety of staff and inspire people.

Have strong communication, organisational and time management skills.

Be 100% committed and have a can do attitude.

Be fluent in English (additional languages welcome)

Have a good level of experience and practical knowledge within an operational environment.

Have the ability to adapt to change swiftly and deliver any changes in process efficiently and effectively.
What you will get in return:
70% off HelloFresh or Green Chef boxes

Company Pension Scheme

Cycle to Work Scheme

Life Assurance

Free Hot Drinks on shift

HelloFresh Branded Fleece and Beanie
Location:
The Beehive, 1 St. Georges Way, Nuneaton, CV10 7JS
Work Schedule:
Monthly rotational shifts pattern:
Schedule: Friday, Saturday, Sunday and Monday
Hours: 6:30AM - 6:30PM
Schedule: Tuesday, Wednesday, Thursday and Friday
Hours: 6:30AM - 6:30PM
Please note, the successful applicants must be available to rotate between the above to shifts on a monthly basis.
Next Steps:
Your application will be reviewed and a member of the Workforce Staffing Team will be in touch with you within 2 weeks.
#beehiveproduction #JD1003