Staff Engineer, Food Alliance (f/m/x)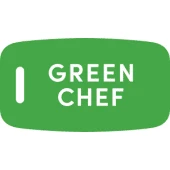 Green Chef
Berlin, Germany
Posted on Saturday, April 23, 2022
The Food Alliance helps million of HelloFresh customers in 17 countries (and growing) across the globe discover tasty and healthy food that they will love cooking and enjoy eating. This Alliance enables that by building great customer experiences across web, iOS, and Android - powered by scalable backend systems. Our team provides tools for internal users to plan the product offering for our customers. The Food Alliance has a variety of interesting product, design, and technical challenges. They shape the direction of new innovative products, scale up existing systems, and unify complex data workflows.
The role
As a Staff Engineer in the Food Alliance, you will be responsible for helping to design and develop resilient, scalable and flexible software to support our impressive growth as we scale up our technologies and teams. You are responsible for supporting the design, development, and maintenance of our software across multiple teams with various dependencies. Alongside being the hands on expert within a domain, you will be challenged as a senior technical leader and have an opportunity to work with highly competent colleagues on challenging engineering problems and have a great impact on the organization. The role will offer you an opportunity to be able to dive deep into architectural topics and really help shape our future.
Above all, we are looking for people who will make HelloFresh better. We believe there are many different ways of developing skills and we love diverse experiences! So even if you don't "tick all the boxes" but think you'd thrive in this role, we would really like to learn more about you.
What you'll do
Take ownership

of the architecture, design, development, deployment and operations of the microservices you will develop, using DevOps practices, pair programming and other cutting edge methodologies

Be active

, solution-oriented membe

r of autonomous, cross-functional agile teams collaborating with Product Owners, Engineers, Designers, and Business Intelligence teams

Having

an in-depth understanding of HelloFresh's core product and architecture, and act as ambassador for software solutions offering support and mentorship to colleagues

Solve software problems that have visible risks, roadblocks, and constraints. Examples might be: legacy dependencies, data quality, compliance, architecture or technology limitations.
What you'll bring
Strong engineering and architecture experience and extensive knowledge in APIs and Microservices

Solid programming and architectural skills in one or more of our core languages: Golang, Kotlin or Java

Professional knowledge and experience of commonly used technologies: Kafka, AWS, Kubernetes, SQL as well as best practices

An ability to mentor other developers, host knowledge-sharing sessions, and act as an advocate for best tech practices, such as CI/CD, TDD, BDD, DDD, Design Patterns

An agile mindset with the ability to advocate for cross-functional collaboration.
What we offer
Comprehensive relocation assistance to move to Berlin plus visa application support

Healthy discount on weekly HelloFresh boxes

Annual learning and development budget to attend conferences or purchase educational resources plus access to the HelloFresh Academy

Subsidized childcare with a professional nannying agency

Free access to Headspace, biweekly in-house yoga classes (remote since March 2020)

A diverse and vibrant international environment of 80+ different nationalities

Additional perks include: Free crash course in German, compensation for advanced external German classes, discounts for our neighbouring gym & Urban Sports Club, summer & winter parties, discount on our HelloFresh GO vending machines

The chance to have a significant impact on one of the fastest-growing technology companies in Europe in an exciting growth phase
#Food
Are you up for the challenge?
Please submit your complete application below including your salary expectations and earliest starting date.
After submitting an application our team will review this and get back to you within 5 business days.
For insight into our interview process take a look at our recent post here.