Press Brake Operator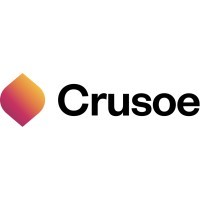 Crusoe
Administration
Arvada, CO, USA
Posted on Monday, May 15, 2023
Crusoe Energy is on a mission to unlock value in stranded energy resources through the power of computation.
We aim to align the long term interests of the climate with the future of global computing infrastructure. As data centers consume an exponentially growing power footprint to deliver technology to all connected devices, we are inspired by making sure that the energy meeting that demand is sourced in an environmentally responsible fashion. Crusoe co-locates mobile data centers with stranded energy resources, like flare gas and underloaded renewables, to deliver low-cost, carbon-negative distributed computing solutions. Crusoe Cloud is a managed cloud services platform powered by stranded energy that enables climate-friendly innovation in computationally intensive fields including artificial intelligence, graphics rendering and computational biology.
A Day in the Life:
The Press Brake Operator will use a press brake to bend, shape, cut, and manipulate sheet metal and metal plates
Operates a press brake to manufacture tools, equipment, and other components from sheet metal or metal plates
Prepares, sets up, and adjusts press brake as required by product plans and production schedules
Ensures that there are sufficient raw materials available
Measures and aligns materials to be used
Inspects products, evaluating finished pieces for compliance with quality standards and specifications
Performs routine maintenance on the press brake
Maintains a clean work area
Performs other related duties as assigned
You Will Thrive In This Role If:
Ability to safely and effectively operate or learn to operate press brake controls
Ability to follow instructions
Ability to read, interpret, and follow product plans
Basic computer and math skills
Requires the ability to stand, walk, stoop, & bend for 8 hours or more daily
Requires constant use of arms, hands, fingers, eyes, legs, and back
Must be detail oriented
Must be a team player willing to take on additional roles as needed
Have a good attitude and willingness to learn
All job offers are contingent upon receiving a negative drug/alcohol test. This position is subject to random drug testing
Embody the Company values
Benefits:
Industry competitive pay
Stock options in a fast growing, well-funded technology company
Health insurance package options that include HDHP and PPO, vision, and dental for you and your dependents
Paid Parental Leave
Paid life insurance, short-term and long-term disability
Teladoc
Pet-friendly offices
401(k)
Unlimited time off
Cell phone reimbursement
Tuition reimbursement
Subscription to the Calm app
NYDIG - Bitcoin Savings Plan
Company paid commuter benefit; $100 per month
Compensation Range:
Compensation will be paid in the range of $18-$29 /hr. Restricted Stock Units are included in all offers. Pay to be determined by the applicant's education, experience, knowledge, skills, and abilities, as well as internal pay and alignment with market data
Crusoe Energy is an Equal Opportunity Employer. Employment decisions are made without regard to race, color, religion, disability, genetic information, pregnancy, citizenship, marital status, sex/gender, sexual preference/ orientation, gender identity, age, veteran status, national origin, or any other status protected by law or regulation.