Regional Vice President, Sales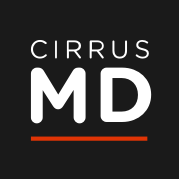 CirrusMD
Sales & Business Development
Denver, CO, USA
Posted on Wednesday, May 17, 2023
Description
Who We Are:
CirrusMD is a different kind of virtual care company. In less than a minute, patients reach a live, licensed physician via our text-based (or web) app, then conduct a care encounter at their pace and convenience. Available 24/7/365, CirrusMD's integrated care is delivered via multispeciality, board-certified doctors who can treat a broad range of conditions, from acute to chronic and from primary care to specialty areas, including behavioral health. CirrusMD is available to 10 million users across all 50 states and is exclusively offered through employers and health plans. Learn how CirrusMD is transforming virtual care: cirrusmd.com
Who We're Looking For:
The Regional Vice President, Sales will support the company's employer strategy for a defined region, successfully selling CirrusMD's Virtual Care solution to Employers directly or through their Benefits Consultants or Brokers. The Regional Vice President is responsible for developing and maintaining relationships with corporate Benefits Executives and influencers from leading national/regional firms. This role is ideal for entrepreneurial individuals with significant experience developing strategies and selling into a complex employer environment. Candidates must possess a successful track record of selling to employers at the executive level and knowing/understanding the importance of consultants and brokers in the sales process.
This position can sit remotely anywhere in the U.S. with preference for candidates who reside in the West and Southeast

What You'll Accomplish:
Develop, maintain and execute employer strategy and territory plan
Segment, prospect, and build new business with employers, brokers, and consultants
Build relationships by meeting with senior benefits executives to position CirrusMD's value effectively
Negotiate contracts with senior management
Deep knowledge of how to position and sell high-value solutions with various pricing models
Successfully work independently and as part of a professional team
Understand clients' business objectives and vision; sharing those objectives with the CirrusMD team
Deep understanding of CirrusMD's solution, how it is implemented, and intended to be used by the client
Demonstrate a clear understanding of the sales process and product and service value propositions
Technically astute to manage IT and other product-related discussions
Provide market feedback to the product and marketing teams for future product development
Maintain up-to-date knowledge of company initiatives, value-base health care transformation, virtual care environment, and competitors.
Partner with sales operations and account management to execute department and company sales strategies.
Requirements
5+ years of successful selling experience to employers (brokers/consultants/direct) with a focus on selling digital health programs.
Knowledge of the changing selling environment and related regulatory and legislative requirements
Experience in an entrepreneurial setting
Successful selling experience to the employer market
Strong ability to position solutions and adjust messaging to meet prospect needs
Demonstrated track record of accomplishments in consultative solution sales in healthcare
Ability to communicate and influence at the C-level of client organizations
Working knowledge of SalesForce.com
Ability to leverage industry contacts to provide warm sales leads.
Ability to conduct boardroom presentations, facilitate group discussions and conduct engaging product demonstrations.
Excellent interpersonal, written, and verbal communication, listening, problem-solving and presentation skills
Demonstrated track record of accomplishments in consultative solution sales in health care; consistent record of achieving at least 1M in ARR
Bachelor's Degree or equivalent, Master's degree preferred
Enjoy traveling domestically up to 50%.
Benefits
Make a lasting impact in healthcare! Recognized as a top place to work by BuiltIn CO, CirrusMD is paving the way to a better healthcare future and our work truly matters. We are enabling easier access to healthcare for millions of people. You'll have a chance to make real contributions to the health and wellness of our communities. Virtual Care is one of the fastest growing industries and now, more than ever, there is unlimited opportunity to take charge & shape your career at CirrusMD. We take the health and happiness of our employees seriously and offer outstanding benefits including:
Company funded & deeply subsidized benefit options for you and your family that begin day 1
Unlimited PTO / Vacation program
401(K) + match & stock options
Paid maternity & paternity leave
Remote-friendly
Growth opportunity
A positive, collaborative and diverse culture
Social events onsite & remote
Free, unlimited access to our chat based platform
If you are looking to make a lasting impact where your voice matters, consider joining our team. The base salary range for this position is $125,000-150,000/year + uncapped commission. Actual pay may vary based on job-related skills, qualifications, certifications, experience, and location. This role may also be eligible for equity incentives and a comprehensive benefits package.
CirrusMD is committed to creating a diverse and inclusive workforce and is proud to be an equal-opportunity employer. We aim to create a workplace that celebrates the diversity of our employees, users, and customers. We strive to deliver products and services that work for everyone by including perspectives from backgrounds that vary by race, ethnicity, social background, religion, gender, age, disability, sexual orientation, veteran status, and national origin.
Notice to recruiters and placement agencies: If you are a recruiter or placement agency, please do not submit résumés to any person or email address at CirrusMD prior to having a signed agreement with Human Resources. CirrusMD is not liable for and will not pay placement fees for candidates submitted by any agency other than its approved recruitment partners. Also, any résumés sent to us without an agreement in place will be considered your company's gift to CirrusMD and may be forwarded to our Talent Acquisition team.