Seasonal Customer Experience Coordinator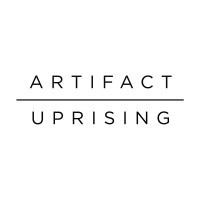 Artifact Uprising
Customer Service
Denver, CO, USA
Posted on Saturday, August 19, 2023
Denver, CO - You are hard-working and resourceful, and have the gift of unwavering positivity. You like to solve problems — and solve them quickly. You value efficiency, humility, and connectedness to the world around you. You recognize that taking the time to make someone's day is a meaningful mission.
As a Seasonal Customer Experience Coordinator, you'll be a vital part of our Customer Experience Team — a liaison between the Artifact Uprising team and our amazing community. You'll be on the front lines of customer communication, assisting with project creation, product information, and the swift resolution of any product or service issues throughout the busy holiday season. You'll get exposure to the inner workings of an e-commerce business and what it means to give an exceptional customer experience.
Please Note: This position will start on Monday, October 16, 2023 and end on January 12, 2024. This position requires a flexible schedule with some nights and weekends. Remote opportunities available.
The Day-to-Day:
Manage a daily combination of direct email and live chat correspondence with customers.
Help customers with issues including website navigation, product questions, ordering and payment issues, package tracking, and more.
Assist the AU team in various tasks to help ensure a flawless customer experience.
Consistently provide timely, accurate, and kind responses to customers.
Use your insider knowledge to proactively raise ways to improve our customer service, and work with the team to implement those improvements.
Be available to work some weekend, night and holiday hours as needed .
What We're Looking For:
Bachelor's degree or equivalent experience preferred.
1-3 years experience in a customer support position, or other relevant customer facing roles.
Fast Learner: Comfortable learning and working across multiple technology platforms, able to learn and pivot quickly.
Hard Worker: Ability to resolve issues quickly and prioritize tasks in an extremely fast paced/high volume environment, knowing the day is not over until the job is done.
Outstanding Communicator: A strong verbal and written communicator, able to connect with others with efficiency, effectiveness, and empathy.
Customer Advocate: Always putting customers first; constantly seeking out innovative ways to help solve their problems.
Detail Oriented: Excellent attention to detail and proven ability to do so in the past.
Positive: Constantly maintain a positive attitude, no matter the situation.
Team Player: Thrive in team settings, and know that a win individually is a win for the whole team.
Value patience and kindness and consider yourself to be a good teacher.
Nice to Have:
An existing love for our product and brand.
An interest in the world of art and photography.
Experience in the e-commerce industry.
About Artifact Uprising:
Artifact Uprising® creates tangible photo books, prints, and gifts for digital photos. Founded in 2012, the company is driven by a mission to move stories "Off your device, into your life.™" Signature products include premium quality photo books whose interior pages are printed on 100% recycled paper and a collection of wooden products handcrafted with mountain beetle pine.
Why Artifact Uprising?
Creative Freedom:
We value the creative process and look to our employees to speak into Artifact Uprising products, identity and approach – regardless of position or title. We look for driven people who demonstrate initiative to take the company to the next level.
The Working Life:
We strive to create a workplace where everyone works hard but also has the flexibility and balance to enjoy life outside of the office.
It Won't Be Boring:
We are a small company with big ideas - and we recognize it will take every last one of us to reinvent the way brands approach business. We believe a good workplace empowers its team to rise to new challenges, expand their skill sets and think outside of the box. Through this, we foster a company culture that is always growing, always reaching, and always looking to see things differently.
Job Perks:
A hard-working, fun, and tight-knit company culture working remotely.