Staff Accountant (Part-Time)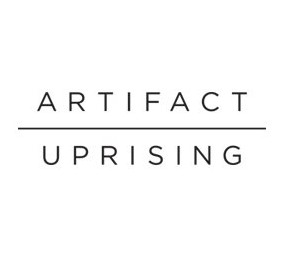 Artifact Uprising
Accounting & Finance
Denver, CO, USA
Posted on Wednesday, May 24, 2023
We are seeking a detail-oriented and highly organized individual to join our team as a Part time Staff Accountant. As a Staff Accountant, you will be responsible for assisting in the day-to-day financial operations and maintaining accurate financial records within our organization. This role plays a crucial part in ensuring the smooth running of our financial processes and providing valuable support to the finance department.
Job Responsibilities
Accounts Payable: Manage all invoices and payments (primarily through bill.com) Communicate with internal team and vendors, Create and maintain vendor onboarding, Prepare 1099 reporting annually, Reconcile AP account at month end.
Manage Expensify credit card & expense reporting.
Month-End and Year-End Closing: Support month-end and year-end closing processes by preparing and reviewing financial reports, performing account reconciliations, and ensuring all necessary adjustments are made accurately and in a timely manner.
General Ledger Maintenance: Assist in the preparation and maintenance of the general ledger accounts. Reconcile accounts, investigate discrepancies, and resolve any issues or errors promptly. Prepare and post journal entries to ensure accurate financial reporting.
Compliance and Audit Support: Assist in ensuring compliance with applicable financial regulations and internal controls. Collaborate with auditors during financial audits, providing the necessary documentation and explanations to support accurate and timely completion of audits.
Process Improvement: Identify opportunities for process improvements in financial procedures and systems. Assist in implementing changes to streamline processes, enhance efficiency, and strengthen internal controls.
Team Collaboration: Collaborate effectively with cross-functional teams, including finance, operations, and management, to gather information, provide financial insights, and support decision-making processes.
Qualifications
2-4 years prior experience in accounting role Bachelor's degree in Accounting, Finance, or a related field.
CPA (Certified Public Accountant) is a plus.
Strong understanding of generally accepted accounting principles (GAAP).
Proficient in using accounting software and MS Office applications, particularly Excel, Bill.com and Netsuite.
Excellent analytical and problem-solving skills with a keen attention to detail.
Ability to work both independently and collaboratively within a team.
Strong time management skills with the ability to prioritize tasks and meet deadlines.
Joining our team as a Staff Accountant provides an excellent opportunity to grow your accounting career in a dynamic and supportive environment. You will have the chance to work with a talented finance team and gain exposure to various aspects of financial management, contributing to the overall success of our organization. If you are a proactive and dedicated individual with a passion for numbers and financial analysis, we encourage you to apply for this position.