Marketing Project Manager | Remote, USA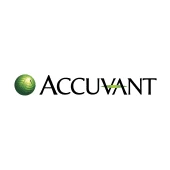 Accuvant
Marketing & Communications, Operations
Salt Lake City, UT, USA
Posted on Tuesday, November 21, 2023
This position can be hired remotely anywhere within the continental U.S.
An accomplished, progress driven, go-getter to bring unrivaled project management to the Marketing Operations team. The Marketing Project Manager will support Optiv's marketing department, and individual marketing teams, by project managing marketing initiatives and associated programs/tasks on a day-to-day basis through our project management platform, Workfront.
This person will be focused on delivering exceptional results in the project management role by utilizing excellent communication, organization, attention to detail and interpersonal skills. They will be highly skilled in prioritizing multiple projects with aggressive deadlines. The ideal candidate is motivated by taking on new challenges, is energized by aligning many contributors to a vision and enabling the marketing organization to drive more successful programs through increased efficiencies and refined processes.
What we're looking for
Work closely with the marketing team to develop proper preparation for marketing program execution plan, deadlines and stakeholders.
Define project and launches scope and determine resource availability, estimated time as well as monitor and report on progress.
Assign tasks and deadlines for requests and initiatives in addition to providing the team with tools to collaborate and align more effectively.
Maintain program data integrity, process flow and program updates within Workfront for accurate reporting and status updates.
Develop project plans, facilitate project meetings and calls, assigns tasks, communicate issues, seek and recommend resolutions.
Create and manage communication paths for all stakeholders on projects to ensure alignment to execution plan.
Plan and anticipate potential issues or roadblocks and resolve project roadblocks quickly.
Ability to partner with stakeholders to understand project needs and resolve complex problems
How you'll make an impact
BIG plus - Workfront experience
3+ years of experience in a marketing and project management role required.
Proven ability to maintain a high level of service in a fast-paced, in-house agency environment
Strong time management skills, ability to track multiple jobs in an organized manner required.
Strong communication skills, both written and verbal, required.
Ability to work with many different leadership and communication styles.
Process and quality orientation with attention to detail, extremely organized and self-motivated desire to improve processes.
Ability to manage and overcome obstacles in people, process, or technology limitations.
Innovative, motivated, team player - interest in positively adding to the Optiv team culture.
Ability to multi-task and thrive in a fast-paced environment, managing projects across functions
If you are seeking a culture that supports growth, fosters success, and moves the industry forward, find your place at Optiv! As a market-leading provider of cyber security solutions, Optiv has the most comprehensive ecosystem of security products and partners to deliver unparalleled services. Our rich and successful history with our clients is based on trust, serving more than 12,000 clients of varying sizes and industries, including commercial, government, and education. We have the proven expertise to plan, build, and run successful security programs across Risk Management, Cyber Digital Transformation, Threat Management, Security Operations - Managed Services, and Identity and Data Management.
What you can expect from Optiv
• A company committed to championing Diversity, Equality, and Inclusion through our Affinity groups including, Black Employee Network, Disabled Employee Network, Latino Employee Network, Optiv Pride
(LGBTQIA+)
, Veterans Support Network, and Women's Network.
• Work/life balance.
• Professional training resources
• Creative problem-solving and the ability to tackle unique, complex projects
• Volunteer Opportunities. "Optiv Chips In" encourages employees to volunteer and engage with their teams and communities.
• The ability and technology necessary to productively work remotely/from home (where applicable)
Optiv is an equal opportunity employer. All qualified applicants for employment will be considered without regard to race, color, religion, sex, gender identity, sexual orientation, national origin, status as an individual with a disability, veteran status, or any other basis protected by federal, state, or local law. Optiv respects your privacy. By providing your information through this page or applying for a job at Optiv, you acknowledge that Optiv will collect, use, and process your information, which may include personal information and sensitive personal information, in connection with Optiv's selection and recruitment activities. For additional details on how Optiv uses and protects your personal information in the application process, click here to view our
Applicant Privacy Notice
. If you sign up to receive notifications of job postings, you may unsubscribe at any time.