IT Asset and Inventory Analyst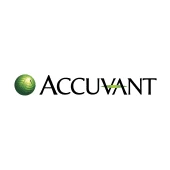 Accuvant
IT
Denver, CO, USA
Posted on Saturday, November 18, 2023
The Information Technology Asset and Inventory Analyst is responsible for day to day operations as well as contributing to strategic planning in the areas of asset lifecycle management, IT procurement, software licensing and inventory.
How you'll make an impact
Responsible for (administrative duties within) the IT asset management, procurement and inventory management functions. This includes purchasing, allocating and tracking all IT-issued hardware and software.
Responsible for timely ordering of equipment to maintain established inventory levels of various IT equipment. Serve as the IT vendor liaison.
Assist with reviewing and maintaining records and databases containing information regarding licenses, warranties, and service agreements for Optiv's hardware and software.
Minimize organizational costs through product standardization and tracking. Tracks quality throughout the product lifetime.
Coordinate and execute various IT related projects.
Share experience, knowledge, and ideas with management and co-workers to promote an effective and comfortable team based environment. Perform related tasks as assigned by management.
What we're looking for
High School Diploma or G.E.D. required.
Associate's Degree and/or 4 or more years of general IT experience; or equivalent combination of education and experience preferred.
2 or more years of experience in IT asset management required.
2 or more years working with shipping vendors preferred.
General knowledge of IT software licensing required.
Working knowledge of MS Enterprise Agreements preferred.
Ability to analyze complex requirements and distill them into a workable project plan required.
Excellent written and verbal communication skills required with a focus on providing clear, concise and professional documentation for areas of assigned responsibility required.
Demonstrated excellent organizational skills required.
Ability to be proactive, multitask, and support many projects simultaneously required
Working knowledge of budget concepts, financial project planning and cost estimation preferred.

#LI-SM1
If you are seeking a culture that supports growth, fosters success, and moves the industry forward, find your place at Optiv! As a market-leading provider of cybersecurity solutions, Optiv has the most comprehensive ecosystem of security products and partners to deliver unparalleled services. Our rich and successful history with our clients is based on trust, serving more than 12,000 clients of varying sizes and industries, including commercial, government, and education. We have the proven expertise to plan, build, and run successful security programs across Risk Management, Cyber Digital Transformation, Threat Management, Security Operations – Managed Services, and Identity and Data Management. Optiv remains committed to championing Diversity, Equality, and Inclusion within our organization and throughout the industry.
With Optiv you can expect
• Work/life balance. We offer "Recharge" a flexible, time-off program that encourages eligible employees to take the time they need to recharge as well as 9 paid holidays annually
• Volunteer Opportunities. "Optiv Chips In" encourages employees to volunteer and engage with their teams and communities.
• The ability and technology necessary to productively work remote/from home (where applicable)
• Creative problem-solving and the ability to tackle unique, complex projects
• Premium contributions by Optiv to Medical, Dental, and Vision coverage
• Contributions by Optiv to Health Saving Accounts (HSA)
• Optiv-paid Basic Life, AD&D, Short- and Long-Term Disability
• Professional training resources, including tuition reimbursement, certification support and student loan refinancing
• Optiv matching contribution to 401(k) with immediate vesting
• Health Advocate/ Employee Assistance Program (EAP) – One-on-one help navigating healthcare and insurance systems; confidential Licensed Counseling sessions
Optiv is an equal opportunity employer. All qualified applicants for employment will be considered without regard to race, color, religion, sex, gender identity, sexual orientation, national origin, status as an individual with a disability, veteran status, or any other basis protected by federal, state, or local law. Optiv respects your privacy. By providing your information through this page or applying for a job at Optiv, you acknowledge that Optiv will collect, use, and process your information, which may include personal information and sensitive personal information, in connection with Optiv's selection and recruitment activities. For additional details on how Optiv uses and protects your personal information in the application process, click here to view our
Applicant Privacy Notice
. If you sign up to receive notifications of job postings, you may unsubscribe at any time.