Sr. Elastic Engineer | Remote, USA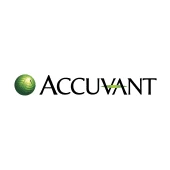 Accuvant
Raleigh, NC, USA
Posted on Thursday, November 16, 2023
This position will be fully remote and can be hired anywhere in the continental U.S.
The Sr. Elastic Engineer as a member of the Advanced Fusion Center (AFC) team. This individual will be responsible for following Optiv AFC processes & procedures, as well as managing and maintaining security systems across internal and client environments. The Sr. Elastic Engineer will work closely with Management, Solution Architects, Principal Security Engineers from other internal teams and clients to complete high profile, critical services to existing AFC clients. They will serve as a primary responder for AFC customer systems, taking ownership of client configuration issues, and tracking through resolution.
How you'll make an impact
Maintain Elasticsearch clusters in a cloud-based environment across multiple availability zones.
Ensure the Elasticsearch clusters continue to run under optimalconditions
Evaluate existing Elasticsearch clusters, configuration parameters, indexing, search and query performance tuning, security and administration
Maintain appropriate infrastructure to maintain performance and data integrity
Keep Elasticsearch clusters upgraded (as permitted by the applications reliant on them)
Spin up/customize clusters to meet various development and/or business needs
Optimize indexes to meet business needs (e.g. logging, enterprise search)
Troubleshoot various issues with the clusters (from small errors like unassigned shards, to automation issues, to node/cluster failures)
Work closely with architecture, engineering and development and operations teams and jointly work on key deliverables ensuring production scalability and stability
Ensure security of Elasticsearch cluster
Follow and implement Elastic best practices
Ensure appropriate monitoring & alerting of Elasticsearch
What we're hiring for
In-Depth knowledge of ELK Stack and Cloud operations, and a detailed understanding of computer and network security
3+ year experience with Elasticsearch Administration
Direct experience maintaining and integrating Elasticsearch within an operational enterprise information system
Experience with deploying and using Elasticsearch in Commercial Cloud Platform (ex, AWS, Google Cloud, Azure)
Proficiency with MS Office and Internet Navigation required.
Excellent written and verbal communication skills required.
Outstanding time management and organizational skills required.
Previous experience in a professional services or SOC environment required.
Experience related to security/infrastructure design, IAM, risk analysis and mitigation, disaster/contingency planning, certification/compliance testing, data loss prevention, Network Security Strategies, Technical Documentation, industry standards such as ITIL, COBIT, ISO standards, PCI, SOX, Rollout/Implementation and User Training/Support preferred.
Ability to read, analyze and interpret common scientific and technical journals.
Ability to respond to common inquiries or complaints from customers, regulatory agencies, or members of the business community.
Ability to write speeches and articles for publication that conform to prescribed style and format.
Ability to effectively present information to top management, public groups, and/or boards of directors.
Ability to sit for extended periods of time.
Ability to input data into computer utilizing hands to finger to tab to different fields to input data.
Ability to answer telephone and talk and hear other party.
#LI-TC1
If you are seeking a culture that supports growth, fosters success, and moves the industry forward, find your place at Optiv! As a market-leading provider of cyber security solutions, Optiv has the most comprehensive ecosystem of security products and partners to deliver unparalleled services. Our rich and successful history with our clients is based on trust, serving more than 12,000 clients of varying sizes and industries, including commercial, government, and education. We have the proven expertise to plan, build, and run successful security programs across Risk Management, Cyber Digital Transformation, Threat Management, Security Operations - Managed Services, and Identity and Data Management.
What you can expect from Optiv
• A company committed to championing Diversity, Equality, and Inclusion through our Affinity groups including, Black Employee Network, Disabled Employee Network, Latino Employee Network, Optiv Pride
(LGBTQIA+)
, Veterans Support Network, and Women's Network.
• Work/life balance.
• Professional training resources
• Creative problem-solving and the ability to tackle unique, complex projects
• Volunteer Opportunities. "Optiv Chips In" encourages employees to volunteer and engage with their teams and communities.
• The ability and technology necessary to productively work remotely/from home (where applicable)
Optiv is an equal opportunity employer. All qualified applicants for employment will be considered without regard to race, color, religion, sex, gender identity, sexual orientation, national origin, status as an individual with a disability, veteran status, or any other basis protected by federal, state, or local law. Optiv respects your privacy. By providing your information through this page or applying for a job at Optiv, you acknowledge that Optiv will collect, use, and process your information, which may include personal information and sensitive personal information, in connection with Optiv's selection and recruitment activities. For additional details on how Optiv uses and protects your personal information in the application process, click here to view our
Applicant Privacy Notice
. If you sign up to receive notifications of job postings, you may unsubscribe at any time.