Partner Manager - Partners, Alliances, and Solutions - Authorized Partners | Remote, USA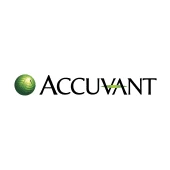 Accuvant
Austin, TX, USA
Posted on Thursday, November 16, 2023
This position will be fully remote and can be hired anywhere in the continental U.S.
As a Partner Manager (PM), you will be part of a dynamic team at the center of Optiv's core business. This often fast-paced role will work across the organization, and with our most strategic partnerships, to increase technology sales and services opportunities. Ensuring partner objectives align with Optiv's strategy to accelerate initiatives and open doors to new revenue streams is what it's all about. This role will lead Optiv's Go To Market strategy and day to day responsibilities for our Authorized Partner ecosystem.
Optiv is looking for a self-starter with a creative mindset that can navigate ambiguity, be able to identify high-level objectives, and identify the steps needed to achieve success. You should be able to hold conversations with leadership, advocate for your initiatives, and gain support from key stakeholders.
The PM is responsible for the overall management and success of Optiv's relationship with Authorized Partners. The PM's purpose is to ensure and accelerate Optiv's overall business growth with its partners via product resale and service delivery.
How you'll make an impact
Oversee and coordinate all aspects of Optiv's relationship with Authorized Partners
Serve as a primary resource for Optiv and the partner CAM to identify and facilitate peer relationships in the field as appropriate
Maintain, on a weekly basis, partner executive summaries
Various reporting requirements
Host and run business reviews as required
Cooperative business plan completion and regular maintenance
Verify partner channel program contents including tier status, services and sales certifications, discounting, and other program criteria
Work with partner to identify new areas of opportunity for Optiv growth and mutual success
Assist in developing a strategy to initiate and build growth and awareness within Sales
Ensure Optiv is maximizing overall profitability using partner reseller programs, including reseller discounts through deal registration, rebate programs, MDF, and favorable financial terms
Function as point of escalation and control for issues and conflicts at all levels of the relationship
Act as a partner advocate to all Sales Areas nationally for the assigned partner(s)
Develop programs in conjunction with marketing to drive demand
Coordinate education of partner(s) on Optiv's capabilities
Maintain field partner roster
Perform other duties as assigned
Travel may be required on occasion
What we're looking for
A high school diploma or general education degree (GED) is required.
Bachelor's Degree (B.A.) from a four-year college or university; or one to two years related experience and/or training; or equivalent combination of education and experience required.
A strong understanding of the information security industry is required, including knowledge of leading industry vendors and products.
Experience with CRM tools (e.g., Salesforce) and ability to leverage reporting for insights into business health.
Ability to work independently and exhibit strong time management skills.
Excellent communication and partnership skills, including the ability to listen and communicate effectively with all partners.
Self-starter with the ability to work in conjunction with multiple Vendor Partner Managers/Vendor Channel Managers and Optiv account executives.
Overall attention to accuracy and detail with regard to rebate negotiations and reports to executive management, documentation of events and meetings, spiffs, partner negotiations, and all written and verbal communication.

#LI-SM1
If you are seeking a culture that supports growth, fosters success, and moves the industry forward, find your place at Optiv! As a market-leading provider of cyber security solutions, Optiv has the most comprehensive ecosystem of security products and partners to deliver unparalleled services. Our rich and successful history with our clients is based on trust, serving more than 12,000 clients of varying sizes and industries, including commercial, government, and education. We have the proven expertise to plan, build, and run successful security programs across Risk Management, Cyber Digital Transformation, Threat Management, Security Operations - Managed Services, and Identity and Data Management.
What you can expect from Optiv
• A company committed to championing Diversity, Equality, and Inclusion through our Affinity groups including, Black Employee Network, Disabled Employee Network, Latino Employee Network, Optiv Pride
(LGBTQIA+)
, Veterans Support Network, and Women's Network.
• Work/life balance.
• Professional training resources
• Creative problem-solving and the ability to tackle unique, complex projects
• Volunteer Opportunities. "Optiv Chips In" encourages employees to volunteer and engage with their teams and communities.
• The ability and technology necessary to productively work remotely/from home (where applicable)
Optiv is an equal opportunity employer. All qualified applicants for employment will be considered without regard to race, color, religion, sex, gender identity, sexual orientation, national origin, status as an individual with a disability, veteran status, or any other basis protected by federal, state, or local law. Optiv respects your privacy. By providing your information through this page or applying for a job at Optiv, you acknowledge that Optiv will collect, use, and process your information, which may include personal information and sensitive personal information, in connection with Optiv's selection and recruitment activities. For additional details on how Optiv uses and protects your personal information in the application process, click here to view our
Applicant Privacy Notice
. If you sign up to receive notifications of job postings, you may unsubscribe at any time.