Client Operations Specialist- Strategic Accounts | Remote, USA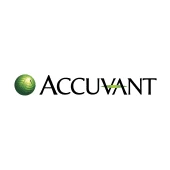 Accuvant
Operations
Denver, CO, USA
Posted on Wednesday, November 15, 2023
This position can be hired remote anywhere within the continental U.S., preferably in the __ time zone.
The Client Operations Specialist – Strategic (COS – Strategic) is a sales support role assisting Client Directors with new business. COS - Strategic complete the supporting functions related to outside sales such as generating price quotes, processing orders, assisting with client inquiries, problem solving and issue resolution. This individual may also interact directly with clients to facilitate the sales cycle in the absence of the Client Director. This crucial role interacts with manufacturing partners, internal business partners and outside clients in a fast-paced support atmosphere. COS – Strategic serves as the focal point of the Client Director and client's daily interaction with Optiv. The COS -Strategic support the Client Director gross margin objectives by allowing the Client Director more time to be in the field with face to face meetings and by recommending the best pricing strategy within their client base.
How you'll make an impact
Support assigned Client Director by producing accurate and timely sales quotations for new product and services business using SalesForce.com (CRM system).
Provide excellent client service and communication via available tools and resources. Respond quickly and accurately to requests from internal business functions as well as outside clients and partners and issue oversight and resolution.
Make strategic and competitive pricing recommendations utilizing various pricing tools in order to maximize Optiv's profit margins.
Prepare and submit accurate orders for purchasing.
Select probability for forecasting based on Client Director direction. Provide ongoing forecasting assistance as needed.
Provide system reporting to the Client Director, operations, and management upon request.
Participate in client meetings, including but not limited to: Quarterly Business Reviews (QBR), planning, & touch-point meetings.
Facilitate the completion of client requested documentation, including RFPs, supplier forms, and other nonstandard documents
Coordinate with client management team to identify upsell/cross sell opportunities, negotiate discounts with vendors and distributors, and strategize ways to increase value for client while maximizing margins.
Participate in corporate compliance trainings, operations/systems improvements, user-acceptance testing and personal career development activities.
Collaborate with internal teams to share best practices, ideas, training, that support Optiv's culture and core values
Proactively follow-up with clients/manufacturers/distributors/Client Directors/other to ensure the sales cycle and the client needs are met.
Develop and maintain product and industry knowledge.
Act as liaison between Client Director and Optiv internal business units.
Maintain account health through data integrity, credit standing, etc.
Leverage client facing tools to enable enhanced self-service capabilities for clients.
Build a professional relationship with assigned Client Director so as to reflect Optiv's Core Values.
Actively volunteer to complete tasks on behalf of peers that are out of the office.
Perform other duties as assigned.
What we're looking for
Six months to one year related experience and/or training
Two or more years of experience in Business-to-Business Sales/Client Services role required.
Prior experience supporting, global, strategic accounts, or Fortune ranking companies preferred.
Intermediate level experience with Microsoft Office; specifically, Microsoft Outlook, Word and Excel. Internet navigation required.
Two years of experience in technical or information technologies industry preferred.
Prior experience in Client Relationship Management software (CRM) required. Salesforce.com experience preferred.
Proven ability to prioritize multiple tasks in a fast-paced environment required.
Ability to work in a sales partnership setting, where workflow is determined by incoming requests required.
Ability to build relationships and trust with internal and external partners/clients.
Ability to prioritize tasks to align with deadlines
Superior organizational skills, independent judgment and functional arithmetic skills
If you are seeking a culture that supports growth, fosters success, and moves the industry forward, find your place at Optiv! As a market-leading provider of cybersecurity solutions, Optiv has the most comprehensive ecosystem of security products and partners to deliver unparalleled services. Our rich and successful history with our clients is based on trust, serving more than 12,000 clients of varying sizes and industries, including commercial, government, and education. We have the proven expertise to plan, build, and run successful security programs across Risk Management, Cyber Digital Transformation, Threat Management, Security Operations – Managed Services, and Identity and Data Management. Optiv remains committed to championing Diversity, Equality, and Inclusion within our organization and throughout the industry.
With Optiv you can expect
• Work/life balance. We offer "Recharge" a flexible, time-off program that encourages eligible employees to take the time they need to recharge as well as 9 paid holidays annually
• Volunteer Opportunities. "Optiv Chips In" encourages employees to volunteer and engage with their teams and communities.
• The ability and technology necessary to productively work remote/from home (where applicable)
• Creative problem-solving and the ability to tackle unique, complex projects
• Premium contributions by Optiv to Medical, Dental, and Vision coverage
• Contributions by Optiv to Health Saving Accounts (HSA)
• Optiv-paid Basic Life, AD&D, Short- and Long-Term Disability
• Professional training resources, including tuition reimbursement, certification support and student loan refinancing
• Optiv matching contribution to 401(k) with immediate vesting
• Health Advocate/ Employee Assistance Program (EAP) – One-on-one help navigating healthcare and insurance systems; confidential Licensed Counseling sessions
Optiv is an equal opportunity employer. All qualified applicants for employment will be considered without regard to race, color, religion, sex, gender identity, sexual orientation, national origin, status as an individual with a disability, veteran status, or any other basis protected by federal, state, or local law. Optiv respects your privacy. By providing your information through this page or applying for a job at Optiv, you acknowledge that Optiv will collect, use, and process your information, which may include personal information and sensitive personal information, in connection with Optiv's selection and recruitment activities. For additional details on how Optiv uses and protects your personal information in the application process, click here to view our
Applicant Privacy Notice
. If you sign up to receive notifications of job postings, you may unsubscribe at any time.