Sr. Office Administrator | Leawood, KS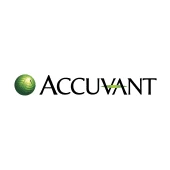 Accuvant
Administration
Missouri, USA
Posted on Thursday, November 9, 2023
This position must be located in the Kansas City metro with the ability to go into the office Monday - Friday.
The Sr. Office Administrator is responsible for overseeing the daily operations of an office, assisting with meetings or event coordination activities, partnering with executive administrators and/or other office administrators to execute on the business need.
This role is customer focus and primary duties are: welcoming and directing clients and visitors, manage phone calls and correspondence, communicate with vendors and the building security team, and pretty much do whatever it takes to help the office run smoothly.
For this position, you should be able to use your organizational skills to manage your office space and your time, as you will collaborate with clients and colleagues in a fast-paced environment. You should also have excellent verbal and written communication skills. Ultimately, you should be able to support our senior managers and ensure our day-to-day office operations run smoothly.
How you'll make an impact
Manage phone calls, emails and mail within the company and maintaining office organization
Greet & provide general support to visitors, vendors and employees. Develop and maintain filing systems, office and product supplies & services.
Support management and other administrative teams by scheduling conference rooms, appointments, and event coordination.
Document and implement standard operating procedures and support office safety protocol.
Lead the coordination of social activities within the department and support other departments (ie. Marketing- EBC Team, DEI Affinity Groups, Happy Hours, etc.) by assisting with event planning and coordination.
Prepare facilities expense reports and approve invoices. Assist with management of corporate facilities budget.
Develop and implement Corporate Emergency Response programs including communication and employee orientation/training
Participate in Emergency Response training as a floor warden or first respondent to orient new team members
Maintain and update document files or records for all Facilities related documents including space planning, appliance contracts, building insurance, landlord contact requirements and Optiv alias updates
Assists in design and implementation of office space, office seating charts, systems and programs as needed

OTHER DUTIES (but not limited to):

Answer and direct calls at main switchboard
Order office supplies
Building liaison for work orders
Perform visitor registration duties as required
Mail Distribution, Fedex labels and shipping preparation
Assist with conference room reservations, event planning, catering
Provide backup to staff with switchboard support
Maintain orderliness of kitchens, common areas and conference rooms
Coordinate new hire workstations - supplies, name plates
Maintain and update employee phone lists and active directory databases
Update and maintain Landlord & Optiv local contacts for each location
Work with AP to route invoices as needed & verify invoice payment status
Facilities tasks ordering office & kitchen supplies for new offices
Provide invoice & budget management assistance as needed
Using MS Excel - Prepare and update real estate and facilities department administrative reports as requested
What we're looking for
High school diploma or general education degree (GED) required.
Associates Degree (A.A.) or equivalent from two-year college or technical school; Administrative Certificate; or 4+ year related experience and/or training; or equivalent combination of education and experience preferred.
4+ years of work experience as a senior administrative assistant, virtual assistant or executive administrative assistant or related experience
In-depth understanding of office management and daily operations
Hands on experience with MS Office
Working knowledge of office equipment, like printers, scanners, laptops, audio-visual
Excellent verbal and written communication skills
Strong organizational and time-management skills
Intermediate level MS Outlook, Word, Excel and PowerPoint required
Professional appearance and demeanor required
Attention to detail and ability to multi-task required
Strong organizational skills in a fast pace work environment required
Ability to work with minimal supervision required
Punctuality and time management required
Ability to work in fast paced and changing environment required
Ability to work 7:30am to 5 p.m. Monday - Friday
If you are seeking a culture that supports growth, fosters success, and moves the industry forward, find your place at Optiv! As a market-leading provider of cyber security solutions, Optiv has the most comprehensive ecosystem of security products and partners to deliver unparalleled services. Our rich and successful history with our clients is based on trust, serving more than 12,000 clients of varying sizes and industries, including commercial, government, and education. We have the proven expertise to plan, build, and run successful security programs across Risk Management, Cyber Digital Transformation, Threat Management, Security Operations - Managed Services, and Identity and Data Management.
What you can expect from Optiv
• A company committed to championing Diversity, Equality, and Inclusion through our Affinity groups including, Black Employee Network, Disabled Employee Network, Latino Employee Network, Optiv Pride
(LGBTQIA+)
, Veterans Support Network, and Women's Network.
• Work/life balance.
• Professional training resources
• Creative problem-solving and the ability to tackle unique, complex projects
• Volunteer Opportunities. "Optiv Chips In" encourages employees to volunteer and engage with their teams and communities.
• The ability and technology necessary to productively work remotely/from home (where applicable)
Optiv is an equal opportunity employer. All qualified applicants for employment will be considered without regard to race, color, religion, sex, gender identity, sexual orientation, national origin, status as an individual with a disability, veteran status, or any other basis protected by federal, state, or local law. Optiv respects your privacy. By providing your information through this page or applying for a job at Optiv, you acknowledge that Optiv will collect, use, and process your information, which may include personal information and sensitive personal information, in connection with Optiv's selection and recruitment activities. For additional details on how Optiv uses and protects your personal information in the application process, click here to view our
Applicant Privacy Notice
. If you sign up to receive notifications of job postings, you may unsubscribe at any time.