Client Director - NY/NJ Strategic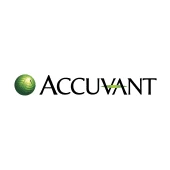 Accuvant
New York, NY, USA
Posted on Thursday, November 9, 2023
As a Client Director (CD) you'll focus on selling Optiv security services and security technology solutions to a select few key strategic accounts within the New York City, Philadelphia and New Jersey areas. You'll be responsible for owning and coordinating all aspects of the sales cycle within your assigned accounts, and leading a cross-functional team to build and execute a multi-year strategic account management plan for each of your accounts. Members of this cross-functional team will include a Solution Architect, Executive Advisory Director, Client Operations Specialist, and one or more Client Associates. For clarity, the CD will lead this team, although team members will be managed from a Human Relations perspective by managers within their respective organizations. As such, the CD is not considered to be a people management position but rather the leader of sales execution with support of your team.
Development of a multi-year strategic account management plan is a core and critical responsibility for the CD. You'll lead your team to identify and understand your client's core business objectives and how they correlate to mitigating business and cyber security risk. Based upon this understanding of the client, you'll lead your team to collaborate with client leadership to refine and/or build a security strategy, and subsequently develop and propose solutions to address client security needs over a multi-year period. Ideally this will take the form of very large and complex solutions comprised of security management consulting, hardware and software security technologies, advisory, implementation and support services, and managed security services. An overarching goal is to establish a trusted relationship with the client that results in Optiv being their primary security solution partner and provider.
You'll also lead your team with a heightened focus on ever-enhancing client satisfaction. This will include meeting with clients early in the year to understand and document their business, technology and security goals, as well as client expectations of Optiv in support of attaining those goals. You'll review these goals, expectations and progress with your clients quarterly, engaging Optiv executives and resources as necessary to ensure that your team is on track to achieve or exceed these client-defined goals.
How you'll make an impact
Build trusted, effective and productive relationships with client executives within assigned accounts.
Lead creation of multi-year strategic account management plans, for top accounts, based upon identified client business, technology and security goals, coupled with Optiv's understanding of security trends, threats and points of view for each assigned account.
Build a large sales pipeline, ideally 3-4 times assigned targets, within assigned accounts and achieve/exceed assigned gross margin target.
Manage current and multi-quarter forecasts with a high-degree of accuracy, currency and integrity.
Execute with discipline and in alignment with Force Management principles including MEDDICC and Command of the Message, among others.
Effectively communicate Optiv's value proposition as it relates to security services and technologies expertise and capabilities.
Build strong, collaborative and productive relationships with technology partners and their respective sales personnel to both gain and share leads in support of building qualified pipeline and maximizing mutually beneficial sales opportunities.
Initiate and / or monitor and mediate all necessary communications between clients, technology partners and members of the extended Optiv team (technical, sales, client operations, etc.) within each assigned account.
Maintain collaborative and effective internal communications with Optiv team members relative to specific opportunities, associated requirements and client satisfaction.

#LI-BB1
What we're looking for
Experience in solution and services based sales through work in an Information Technology or Security environment typically gained over 7-10 years.
Proven ability to build and execute territory and strategic account management plans with a track record of exceeding multi-million-dollar gross margin quotas.
Demonstrated ability to lead cross-functional dotted-line teams comprised of sales, technical, and support personnel in a highly effective fashion.
Strong business acumen and ability to correlate business goals with business and cyber security risk in support of developing complex security technology and services solutions.
Demonstrated ability to build strong and productive business relationships with key executives and sponsors within Fortune 500 accounts.
Strong presentation, verbal and written communication skills.
Strong negotiation experience
Experience in and knowledge of the IT security market and competitors.
Experience in and knowledge of the Risk & Compliance market and competitors.
History of demonstrated achievement exceeding plan and expectations.
Relationships with large Pharma/Life Sciences or Financial clients in the NY/NJ/Philadelphia area is a plus.
If you are seeking a culture that supports growth, fosters success, and moves the industry forward, find your place at Optiv! As a market-leading provider of cyber security solutions, Optiv has the most comprehensive ecosystem of security products and partners to deliver unparalleled services. Our rich and successful history with our clients is based on trust, serving more than 12,000 clients of varying sizes and industries, including commercial, government, and education. We have the proven expertise to plan, build, and run successful security programs across Risk Management, Cyber Digital Transformation, Threat Management, Security Operations - Managed Services, and Identity and Data Management.
What you can expect from Optiv
• A company committed to championing Diversity, Equality, and Inclusion through our Affinity groups including, Black Employee Network, Disabled Employee Network, Latino Employee Network, Optiv Pride
(LGBTQIA+)
, Veterans Support Network, and Women's Network.
• Work/life balance.
• Professional training resources
• Creative problem-solving and the ability to tackle unique, complex projects
• Volunteer Opportunities. "Optiv Chips In" encourages employees to volunteer and engage with their teams and communities.
• The ability and technology necessary to productively work remotely/from home (where applicable)
Optiv is an equal opportunity employer. All qualified applicants for employment will be considered without regard to race, color, religion, sex, gender identity, sexual orientation, national origin, status as an individual with a disability, veteran status, or any other basis protected by federal, state, or local law. Optiv respects your privacy. By providing your information through this page or applying for a job at Optiv, you acknowledge that Optiv will collect, use, and process your information, which may include personal information and sensitive personal information, in connection with Optiv's selection and recruitment activities. For additional details on how Optiv uses and protects your personal information in the application process, click here to view our
Applicant Privacy Notice
. If you sign up to receive notifications of job postings, you may unsubscribe at any time.