Sr. Content Manager I On-site, Bangalore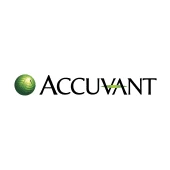 Accuvant
Marketing & Communications
Bengaluru, Karnataka, India
Posted on Tuesday, November 7, 2023
At Optiv, we're on a mission to manage cyber risk so you can secure your full potential. The cyber advisory and solutions leader, we're one of the fastest growing companies in a truly essential industry.
In your role at Optiv, you'll be inspired by a team of the brightest business and technical minds in cybersecurity. We are passionate champions for our clients and know from experience that the best solutions for our clients' needs come from working hard together. As part of our team, your voice matters, and you will do important work that has impact, on people, businesses and nations. Our industry and our company move fast, and you can be sure that you will always have room to learn and grow. We're proud of our team and the important work we do to secure greatness.
Optiv is looking for a high-energy and passionate content professional to join our team and help amplify our story and brand. Reporting to the senior manager of communications, you will be responsible for creating internal and external content projects to support the marketing organization, helping to build strong and consistent brand recognition and demand for Optiv services and solutions.
How You'll Make an Impact
Collaborate closely with cross-functional teams to write and edit effective content that increases awareness, drives demand and amplifies the Optiv story, including a variety of short-form and long-form content
Initiate, propose and execute ideas for maximizing re-use of content across all marketing channels
Partner closely with the PR, creative and digital teams and other to provide guidance on the editing and approval process and promote adherence to it
Help ensure consistent communication of the brand, messaging and tone across a wide variety of deliverables and channels
Combine information from different sources such as interviewing consultants, subject matter experts; existing documentation related to services offerings, marketing collateral or Statements of Work to create content for proposals and deliverables
Contribute to digital communications, external website content, events and corporate brand work as needed
Peer review internal and external PowerPoint presentations and other marketing and thought leadership content to help ensure consistent company style and voice
Collaborate with other team members to brainstorm content ideas, in line with the company's mission, initiatives and other priorities
Work under pressure, handling tight turn times and a range of tasks and projects at the same time
What we're looking for
8+ years of demonstrated content writing and editing experience, preferably in a B2B technology environment
Exceptional written, verbal and copy-editing skills, with ability to effectively tell stories that marry technology solutions with compelling marketing and sales messaging
Knowledge of AP Style and an eye for detail
Proactive project manager with the ability to be a self-starter who can work independently and for a team
Results-oriented and dedicated to providing high quality client service
Ability to multi-task with high attention to detail to maintain accuracy with excellent follow-through in a rapidly shifting environment
Strong collaboration skills and ability to work well with others
Ability to prioritize on the fly and manage multiple tracks of work simultaneously
Communications, journalism or marketing degree preferred

#LI-SK1
If you are seeking a culture that supports growth, fosters success, and moves the industry forward, find your place at Optiv! As a market-leading provider of cyber security solutions, Optiv has the most comprehensive ecosystem of security products and partners to deliver unparalleled services. Our rich and successful history with our clients is based on trust, serving more than 12,000 clients of varying sizes and industries, including commercial, government, and education. We have the proven expertise to plan, build, and run successful security programs across Risk Management, Cyber Digital Transformation, Threat Management, Security Operations - Managed Services, and Identity and Data Management.
With Optiv you can expect
• A company committed to championing Diversity, Equality, and Inclusion through our Affinity groups including, Black Employee Network, Disabled Employee Network, Latino Employee Network, Optiv Pride
(LGBTQIA+)
, Veterans Support Network, and Women's Network.
• Work/life balance.
• Professional training resources
• Creative problem-solving and the ability to tackle unique, complex projects
• Volunteer Opportunities. "Optiv Chips In" encourages employees to volunteer and engage with their teams and communities.
• The ability and technology necessary to productively work remote/from home (where applicable)
Optiv is an equal opportunity employer. All qualified applicants for employment will be considered without regard to race, color, religion, sex, gender identity, sexual orientation, national origin, status as an individual with a disability, veteran status, or any other basis protected by federal, state, or local law. Optiv respects your privacy. By providing your information through this page or applying for a job at Optiv, you acknowledge that Optiv will collect, use, and process your information, which may include personal information and sensitive personal information, in connection with Optiv's selection and recruitment activities. For additional details on how Optiv uses and protects your personal information in the application process, click here to view our Applicant Privacy Notice. If you sign up to receive notifications of job postings, you may unsubscribe at any time.