Engineer I Microsoft Sentinel I On-site , Bangalore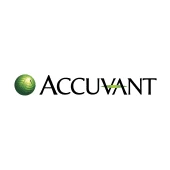 Accuvant
Bengaluru, Karnataka, India
Posted on Saturday, November 4, 2023
The SIEM Engineer works in Optiv Security's 24x7x365 Security Operations Center as a member of the Managed Security Services (MSS) team. The employee will be responsible for creation of procedures, implementation of processes and development of SIEM Engineers for managing and maintaining security systems for client environments. Experience and knowledge of SIEM and other security technologies is essential. The candidate will work closely with management, engineers, threat analysts, clients, content engineers and other internal teams. Serve as support for managed security customer systems, taking ownership of client issues and tracking through resolution.
How you'll make an impact
Provide SIEM support for Microsoft Sentinel Clients.
Assist with client transition and onboarding serving as a point of contact for Managed Security Service clients.
Act as a point of contact for clients as operational support of the SIEM and any related components.
This position will require responsibility for maintaining Service Level Agreements (SLA) and notification to management about potential issues.
Ability to explain and demonstrate how to use Microsoft Sentinel, to both technical and relatively non-technical personnel.
Provide client and vendor support through tickets and/or remote working sessions.
Implement, configure, and maintain the SIEM and any related Azure components.
The ability to develop, deploy and tune SIEM content such as analytics rules, workbooks, and scripts.
Availability for on-call rotation
What we're looking for
1+ year professional experience with Microsoft Sentinel.
1+ year professional experience managing and maintaining SIEM systems.
1-2+ years professional experience working in IT.
Ability to deal confidently with complex technical problems.
Intermediate knowledge of Microsoft Sentinel (Data Connectors, Logic Apps, Analytics rules, Content Hub, Kusto Query Language)
Experience building analytics rules and using security logs to detect malicious activity with high fidelity.
Knowledge of security logging for Linux, Windows, major EDRs, Firewalls, & Active Directory.
Experience with installing and configuration of Microsoft Sentinel components.
The ability to aggregate and analyze logs from various deployed security devices.
Experience with creating custom: analytics rules, workbooks, and Logic Apps.
Shift flexibility, including the ability to provide on call support (24/7) when needed.
Experience working with ticketing and knowledge base systems for incident and problem tracking as well as procedures. (i.e., ServiceNow etc.).
Azure certifications (AZ-900, SC-200)
General security knowledge (GSEC, CISSP, CCSE, CISA, CEH, Cisco Security, Security +, or other security certifications).
Knowledge of Linux and Windows Operating Systems.
An understanding of a wide array of IT business applications such as: DBMS, Exchange, DNS, SMTP, IIS, Apache, SharePoint, Active Directory, Identity Management, Patch Management, LDAP, SQL, and others.
Experience with various SIEM security products such as: Microsoft Sentinel, Exabeam, and infrastructure components such as proxies, firewalls, IDS/IPS, DLP etc.

Additional Qualifications

Ability to read and comprehend simple instructions, short correspondence, and memos. Ability to write correspondence. Ability to effectively present information in one-on-one and small group situations to customers, clients and other employees of the organization. Strong written and verbal communication skills are a must.

Reasoning Ability

Ability to apply commonsense understanding (understanding that a reasonable person would have) to carry out instructions furnished in written, oral, or diagram form. Ability to deal with problems involving several concrete variables in standardized situations. Ability to interpret a variety of instructions furnished in written, oral, diagram, or schedule form

Physical Demands and Work Environment

Regular office environment with exposure to moderate noise.
Ability to sit for extended periods of time.
Ability to input data into computer.
Ability to view computer screen.
Ability to lift 40 pounds.
If you are seeking a culture that supports growth, fosters success, and moves the industry forward, find your place at Optiv! As a market-leading provider of cyber security solutions, Optiv has the most comprehensive ecosystem of security products and partners to deliver unparalleled services. Our rich and successful history with our clients is based on trust, serving more than 12,000 clients of varying sizes and industries, including commercial, government, and education. We have the proven expertise to plan, build, and run successful security programs across Risk Management, Cyber Digital Transformation, Threat Management, Security Operations - Managed Services, and Identity and Data Management.
With Optiv you can expect
• A company committed to championing Diversity, Equality, and Inclusion through our Affinity groups including, Black Employee Network, Disabled Employee Network, Latino Employee Network, Optiv Pride
(LGBTQIA+)
, Veterans Support Network, and Women's Network.
• Work/life balance.
• Professional training resources
• Creative problem-solving and the ability to tackle unique, complex projects
• Volunteer Opportunities. "Optiv Chips In" encourages employees to volunteer and engage with their teams and communities.
• The ability and technology necessary to productively work remote/from home (where applicable)
Optiv is an equal opportunity employer. All qualified applicants for employment will be considered without regard to race, color, religion, sex, gender identity, sexual orientation, national origin, status as an individual with a disability, veteran status, or any other basis protected by federal, state, or local law. Optiv respects your privacy. By providing your information through this page or applying for a job at Optiv, you acknowledge that Optiv will collect, use, and process your information, which may include personal information and sensitive personal information, in connection with Optiv's selection and recruitment activities. For additional details on how Optiv uses and protects your personal information in the application process, click here to view our Applicant Privacy Notice. If you sign up to receive notifications of job postings, you may unsubscribe at any time.