Digital Software Engineer (ServiceNow) I On-site, Bangalore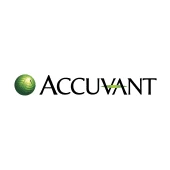 Accuvant
Software Engineering
Bengaluru, Karnataka, India
Posted on Saturday, November 4, 2023
Optiv is seeking a Digital Engineer to join the organization as a core team member of the Global Data and Digital Technologies team focusing on administration, development, and implementation of ServiceNow, and digital transformation solutions for Optiv. This person will focus on administration, configuration, development, and support, and development.
How you'll make an impact
ServiceNow administration, configuration, development, and support, of Optiv's ServiceNow instance following industry best practices
Perform day to day administration of the ServiceNow tool, including making approved changes to process and workflows
Perform day to day development tasks of the ServiceNow tool, including making approved changes to process and workflows
Work with the Global Digital team on the preparation and upgrade of ServiceNow to the current versions as they are released
Maintain the integrity of the ServiceNow tool across production as well as development and user acceptance testing environments
Perform day to day development inside Microsoft's Power Automate and/or PowerApps environment to meet Optiv's consolidation and automation goals
Develop workflow customizations within the best environment, ServiceNow, Power Automate, or PowerApps
Work with team members, and business users to identify and refine business requirements and workflows
Develop clear and concise technical and process documentation
Review stories to ensure requirements are clearly understood and aligned to program guiding principles and provide guidance to Junior developers on best direction for configuration
Lead technical analysis of additional module implementations within ServiceNow, including requirements gathering, process modeling and gap analysis and mitigation
What we're looking for
Bachelor's degree in Information Technology, computer science or technical focus preferred.
1-3 years development experience in JavaScript, or other languages such as C#, Python, or VB
3+ years development and administration experience with ServiceNow especially configuring core ServiceNow modules
Familiarity with Waterfall and Agile (Scrum) project management methodologies
Create enterprise level reports, including compiling data from several different sources
Strong analytical, problem-solving and communication skills
ServiceNow System Admin certification, or Azure certification is an added advantage
If you are seeking a culture that supports growth, fosters success, and moves the industry forward, find your place at Optiv! As a market-leading provider of cyber security solutions, Optiv has the most comprehensive ecosystem of security products and partners to deliver unparalleled services. Our rich and successful history with our clients is based on trust, serving more than 12,000 clients of varying sizes and industries, including commercial, government, and education. We have the proven expertise to plan, build, and run successful security programs across Risk Management, Cyber Digital Transformation, Threat Management, Security Operations - Managed Services, and Identity and Data Management.
With Optiv you can expect
• A company committed to championing Diversity, Equality, and Inclusion through our Affinity groups including, Black Employee Network, Disabled Employee Network, Latino Employee Network, Optiv Pride
(LGBTQIA+)
, Veterans Support Network, and Women's Network.
• Work/life balance.
• Professional training resources
• Creative problem-solving and the ability to tackle unique, complex projects
• Volunteer Opportunities. "Optiv Chips In" encourages employees to volunteer and engage with their teams and communities.
• The ability and technology necessary to productively work remote/from home (where applicable)
Optiv is an equal opportunity employer. All qualified applicants for employment will be considered without regard to race, color, religion, sex, gender identity, sexual orientation, national origin, status as an individual with a disability, veteran status, or any other basis protected by federal, state, or local law. Optiv respects your privacy. By providing your information through this page or applying for a job at Optiv, you acknowledge that Optiv will collect, use, and process your information, which may include personal information and sensitive personal information, in connection with Optiv's selection and recruitment activities. For additional details on how Optiv uses and protects your personal information in the application process, click here to view our Applicant Privacy Notice. If you sign up to receive notifications of job postings, you may unsubscribe at any time.