Sr. IT Project Manager | Hybrid, Denver, CO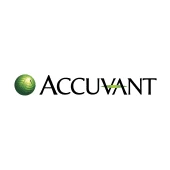 Accuvant
IT, Operations
Denver, CO, USA
Posted on Wednesday, November 1, 2023
The Senior IT Project Manager is responsible for planning, managing, and delivering multiple projects under limited supervision. The Senior IT Project Manager is a driving force in the continuous improvement of Optiv's technical and SaaS landscape. The Senior IT Project Manager leads project activity from inception to completion, identifies and documents project requirements, supports clients on various information security initiatives, keeps all stakeholders apprised of project and budget status, and manages issues to resolution. The Senior IT Project Manager is also responsible for assembling a project team, assigning individual responsibilities, identifying appropriate resource needs, and developing a schedule to ensure timely completion of project.
How you'll make an impact:
Maintain relationships with Optiv business units and IT stakeholders as well as vendors and development resources.
Build and develop relationships with internal and external stakeholders.
Provide a single point of contact during the project for all aspects of the initiative.
Communicate with stakeholders on project performance and escalate project issues both verbally and through written status reports.
Conduct and coordinate meetings and provide project updates to appropriate parties.
Meet regularly with the team to aid in identifying issues and strategies.
Responsible for coordination and collaboration of project events, meetings, and technical resources and must have experience with third party relationships.
Take proactive steps to protect Optiv from project issues and risks.
Proactively monitor and report on project budget, timelines and deliverables.
Ensure a common understanding by setting expectations in accordance with the Project Plan, in order to align the stakeholders and team members.
Provide project metrics to IT leadership for decision support.
Research, collect and evaluate project data necessary to meet project reporting and evaluation requirements.
Maintain awareness of emerging technologies and project management techniques.
Provide recommendations for improvement of project management processes currently in use.
Perform other duties as assigned.
What we're looking for:
Bachelor's Degree (B.A.) from four-year college or university (a combination of education and demonstrated experience in the industry may be considered)
Project Management Professional (PMP) or achieve certification within 1 year of hire.
Agile Project Management experience; Scrum Master a plus
Five or more years of experience as a Senior IT Project Manager required.
Proficiency with MS Office, MS Project, and MS Teams required.
Proficiency with ServiceNow Project Management a plus.
Excellent written and verbal communication skills required.
Outstanding time management and organizational skills required.
Ability to work independently with limited supervision.
Ability to work closely with outside professional services or internal services.
Experience with leading projects for business applications, finance, and HR.
Experience with leading multiple, concurrent waterfall, hybrid or agile projects.
If you are seeking a culture that supports growth, fosters success, and moves the industry forward, find your place at Optiv! As a market-leading provider of cybersecurity solutions, Optiv has the most comprehensive ecosystem of security products and partners to deliver unparalleled services. Our rich and successful history with our clients is based on trust, serving more than 12,000 clients of varying sizes and industries, including commercial, government, and education. We have the proven expertise to plan, build, and run successful security programs across Risk Management, Cyber Digital Transformation, Threat Management, Security Operations – Managed Services, and Identity and Data Management. Optiv remains committed to championing Diversity, Equality, and Inclusion within our organization and throughout the industry.
With Optiv you can expect
• Work/life balance. We offer "Recharge" a flexible, time-off program that encourages eligible employees to take the time they need to recharge as well as 9 paid holidays annually
• Volunteer Opportunities. "Optiv Chips In" encourages employees to volunteer and engage with their teams and communities.
• The ability and technology necessary to productively work remote/from home (where applicable)
• Creative problem-solving and the ability to tackle unique, complex projects
• Premium contributions by Optiv to Medical, Dental, and Vision coverage
• Contributions by Optiv to Health Saving Accounts (HSA)
• Optiv-paid Basic Life, AD&D, Short- and Long-Term Disability
• Professional training resources, including tuition reimbursement, certification support and student loan refinancing
• Optiv matching contribution to 401(k) with immediate vesting
• Health Advocate/ Employee Assistance Program (EAP) – One-on-one help navigating healthcare and insurance systems; confidential Licensed Counseling sessions
Optiv is an equal opportunity employer. All qualified applicants for employment will be considered without regard to race, color, religion, sex, gender identity, sexual orientation, national origin, status as an individual with a disability, veteran status, or any other basis protected by federal, state, or local law. Optiv respects your privacy. By providing your information through this page or applying for a job at Optiv, you acknowledge that Optiv will collect, use, and process your information, which may include personal information and sensitive personal information, in connection with Optiv's selection and recruitment activities. For additional details on how Optiv uses and protects your personal information in the application process, click here to view our
Applicant Privacy Notice
. If you sign up to receive notifications of job postings, you may unsubscribe at any time.