Cybersecurity Solution Advisor - New England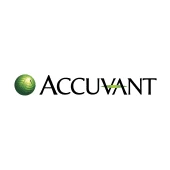 Accuvant
Boston, MA, USA
Posted on Wednesday, November 1, 2023
The Portfolio Security Advisor (PSA) plays a critical role in serving as a trusted partner to Optiv's clients in the New England area. By combining sales skills and broad security practitioner knowledge, the SA designs security solutions for assigned clients. Aligned with their client's security initiatives and alongside a dedicated sales team, the SA advises and designs solutions for highly defensible and scalable security programs using some of the most advances security services and technologies. The SA has real-world knowledge and can design pragmatic security solutions tailored to each client's unique environment and provide clients and sellers with consistent security expertise on all sales opportunities. In partnership with domain specialist and experts, the SA will facilitate thought leadership and inspire cyber security solutions powered by our ecosystem of people, products, and partners.
How you'll make an impact
Drive the generation services and technologies business to meet or exceed quarterly and annual quota objectives in partnership with the account and domain teams. Follows the Optiv Standardize Sales Operating Processes (SOPs) to achieve consistent success.
Understand and maintain knowledge of the client's security environment, business operations, security needs, and risk appetite. Identify a their security concerns and how they correlate to Optiv's strategic solutions across the assigned domain and holistic cyber security programs.
Identify cross-sell and upsell opportunities across clients and Optiv's partner relationships. Qualify lead and partner with internal colleagues to determine scope, proposal management, and follow through to closure. Participate in sales opportunities across Optiv's entire portfolio.
Clearly articulate how the necessary elements of the Optiv technology and services portfolio meet the specific needs of the client stakeholders at the leadership level.
Stay abreast of industry trends, news, and maintain a broad understanding of the security landscape to facilitate thought leadership, support, analysis, and guidance to clients and internal Optiv groups.
Collaborate with service delivery to ensure the team has necessary supporting domain specialty materials that presents a consistent and comprehensive approach.
Effectively work with multiple client personas across the security team, as well as other relevant personas to develop security strategy and define roadmaps to execute on security strategy aligned business goals, budgetary spend, and metrics based on return of investment.
Maintain advisory relationships with key stakeholders at clients by facilitating thought leadership, support, information, and guidance in conjunction with sales partners.
Maintain strong working relationships with relevant Optiv technology partners, based on client spend, and Optiv focus.
What we're looking for
BS/BA or equivalent and applicable work experience.
Minimum of five (5) years in an information security role, preferably as a consulting advisor, architect, or engineer.
Highly motivated self-starter that does not require day-to-day management.
Ability to work in a highly adaptable and nimble team environment with responsive communication.
Thorough understanding of the current threat landscape, vulnerabilities, and defensive controls.
Strong business and technical acumen and ability to lead technology focused discussions.
Strong presentation, written, and oral communication skills to clients, including whiteboard sessions and other presentation mechanisms.
Strong attention to detail for reviewing statements of work (SOWs), quotes, and client deliverables.
Maintains broad security related knowledge and continuously expands their expertise in other domains across the portfolio.
Vendor specific certification(s) focused primarily on specialty.
Perform additional duties as directed or needed.

Physical Demands and Work Environment

Ability to work in-person and remotely with distributed teams in a decentralized environment.
Valid driver's license or other valid government accepted identification.
Ability to travel within assigned region or assigned accounts, as well as internationally as needed.

Desired Qualifications:

CISSP, GIAC, CISA, CISM, CCSP or other relevant professional cybersecurity certifications.
Experience speaking and evangelizing technology vision at events.
Previous experience leading an information security function or program.
Organizational membership and participation in chapter meetings such as ISACA, ISSA, etc.
#LI-DC1
If you are seeking a culture that supports growth, fosters success, and moves the industry forward, find your place at Optiv! As a market-leading provider of cyber security solutions, Optiv has the most comprehensive ecosystem of security products and partners to deliver unparalleled services. Our rich and successful history with our clients is based on trust, serving more than 12,000 clients of varying sizes and industries, including commercial, government, and education. We have the proven expertise to plan, build, and run successful security programs across Risk Management, Cyber Digital Transformation, Threat Management, Security Operations - Managed Services, and Identity and Data Management.
What you can expect from Optiv
• A company committed to championing Diversity, Equality, and Inclusion through our Affinity groups including, Black Employee Network, Disabled Employee Network, Latino Employee Network, Optiv Pride
(LGBTQIA+)
, Veterans Support Network, and Women's Network.
• Work/life balance.
• Professional training resources
• Creative problem-solving and the ability to tackle unique, complex projects
• Volunteer Opportunities. "Optiv Chips In" encourages employees to volunteer and engage with their teams and communities.
• The ability and technology necessary to productively work remotely/from home (where applicable)
Optiv is an equal opportunity employer. All qualified applicants for employment will be considered without regard to race, color, religion, sex, gender identity, sexual orientation, national origin, status as an individual with a disability, veteran status, or any other basis protected by federal, state, or local law. Optiv respects your privacy. By providing your information through this page or applying for a job at Optiv, you acknowledge that Optiv will collect, use, and process your information, which may include personal information and sensitive personal information, in connection with Optiv's selection and recruitment activities. For additional details on how Optiv uses and protects your personal information in the application process, click here to view our
Applicant Privacy Notice
. If you sign up to receive notifications of job postings, you may unsubscribe at any time.