Sr. QRadar Engineer | Remote, USA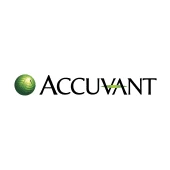 Accuvant
Kansas City, MO, USA
Posted on Wednesday, October 25, 2023
This position will be fully remote and can be hired anywhere in the continental U.S.
The Sr. QRadar Engineer works within the Optiv Security's 24x7x365 Security Operations Center as a member of the Advanced Fusion Center (AFC) team. This individual will be responsible for following Optiv AFC processes & procedures, as well as managing and maintaining security systems across internal and client environments. The Sr. QRadar Engineer will work closely with Management, Solution Architects, Principal Security Engineers from other internal teams and clients to complete high profile, critical services to existing AFC clients. They will serve as a primary responder for AFC customer systems, taking ownership of client configuration issues, and tracking through resolution.
How you'll make an impact
Provide mentorship to other technical staff members
Provide technical assistance in scoping and other pre-sales activities
Take technical leadership on client projects; oversee and guide work performed by other technical staff members.
What we're hiring for
6+ years of related work experience (Bachelor's degree preferred)
4+ years of technical architecture experience with IBM QRadar SIEM
Experienced with multiple security concepts and methods, such as vulnerability assessments, data classification, privacy assessments, incident response, security policy creation, enterprise security strategies, architectures, and governance.
Strong understanding of networking (TCP/IP, OSI model), operating system fundamentals (Windows, Linux), and security technologies (endpoint security, DLP, firewalls, IDS/IPS, etc.)
Understanding and experience working with application programming/scripting languages (Python, Java, Perl, Shell), as well as Regular Expressions.
Experience with cloud-based service architecture
Understanding of regulatory requirements and compliance issues affecting clients related to privacy and data protection, such as PCI DSS, GLBA, GDPR, etc.
Understanding of various security frameworks and/or methodologies (e.g. MITRE ATT&CK, NIST, etc)
Experience representing technical viewpoints to diverse audiences
Strong written and presentational skills; ability to clearly communicate complex messages to a variety of audiences
Experience with enterprise architecture and working as part of a cross-functional team to implement solutions.
Strong interpersonal and communication skills; ability to work in a team environment
Ability to work independently with minimal direction; self-starter/self-motivated
Technical writing experience
Possess high standard of integrity and confidentiality
#LI-TC1
If you are seeking a culture that supports growth, fosters success, and moves the industry forward, find your place at Optiv! As a market-leading provider of cyber security solutions, Optiv has the most comprehensive ecosystem of security products and partners to deliver unparalleled services. Our rich and successful history with our clients is based on trust, serving more than 12,000 clients of varying sizes and industries, including commercial, government, and education. We have the proven expertise to plan, build, and run successful security programs across Risk Management, Cyber Digital Transformation, Threat Management, Security Operations - Managed Services, and Identity and Data Management.
What you can expect from Optiv
• A company committed to championing Diversity, Equality, and Inclusion through our Affinity groups including, Black Employee Network, Disabled Employee Network, Latino Employee Network, Optiv Pride
(LGBTQIA+)
, Veterans Support Network, and Women's Network.
• Work/life balance.
• Professional training resources
• Creative problem-solving and the ability to tackle unique, complex projects
• Volunteer Opportunities. "Optiv Chips In" encourages employees to volunteer and engage with their teams and communities.
• The ability and technology necessary to productively work remotely/from home (where applicable)
Optiv is an equal opportunity employer. All qualified applicants for employment will be considered without regard to race, color, religion, sex, gender identity, sexual orientation, national origin, status as an individual with a disability, veteran status, or any other basis protected by federal, state, or local law. Optiv respects your privacy. By providing your information through this page or applying for a job at Optiv, you acknowledge that Optiv will collect, use, and process your information, which may include personal information and sensitive personal information, in connection with Optiv's selection and recruitment activities. For additional details on how Optiv uses and protects your personal information in the application process, click here to view our
Applicant Privacy Notice
. If you sign up to receive notifications of job postings, you may unsubscribe at any time.