Managed Services - Sr. Domain Security Advisor | Remote, USA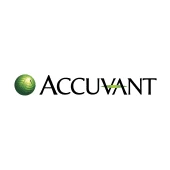 Accuvant
Hartford, CT, USA
Posted on Saturday, October 14, 2023
This position will be fully remote with up to 40% travel servicing clients and teams primarily in the Northeast USA including NY/NJ area.
The Sr. Domain Security Advisor and Architect (DSA) is the representative expert in a dedicated geography and brings deep business experience and advanced security practitioner knowledge for understanding a client's requirements within the domain of Managed Security Services. The Sr. DSA aligns some of the most advanced security services and technologies to achieve highly defensible and scalable security programs to align with the clients' security initiatives. The Sr. DSA has extensive real-world experience and can design pragmatic security solutions tailored to each client's unique environment and provide our clients and sellers with consistent security expertise on all sales opportunities. In partnership with domain specialist and experts, the Sr. DSA will drive thought leadership and inspired cyber security solutions powered by our ecosystem of people, products, and partners.
How you'll make an impact
Drive the generation of domain related services and technologies business to meet or exceed quarterly and annual quota objectives in assigned domain specialty in partnership with the account and portfolio teams. Follows the Optiv Standardized Sales Operating Processes (SOPs) to achieve consistent success.
Maintain knowledge of the client's security environment, business operations, security needs, and risk appetite. Identify their security concerns and how they correlate to Optiv's strategic solutions across the assigned domain and holistic cyber security programs. Proactively present solutions to clients before the client has identified a concern.
Identify cross-sell and upsell opportunities across clients and Optiv's partner relationships. Qualify lead and partner with internal colleagues to determine scope, proposal management, and follow through to closure. Participate in sales opportunities across Optiv's entire portfolio.
Clearly articulate how the necessary elements of the Optiv technology and services portfolio meet the specific needs of the client stakeholders.
Interface and partner with the internal Optiv teams, particularly service delivery liaisons, to align client expectations with the assigned specialty solution portfolio to ensure service delivery excellence and client satisfaction.
Provide continued enablement to internal partners around new services and service improvements.
Identify new and emerging technologies for internal enablement and exposure to clients.
Support marketing to build Optiv brand awareness through driving attendance to corporate sponsored events and leveraging social media to properly represent Optiv.
Participate in account planning, forecasting, and pipeline management activities.
Participate in managing and prioritizing the proposal process to create business proposals, contracts, and respond to RFI/RFP's
Actively pursue personal development by maintaining and obtaining technical capabilities, soft skills, and security specific knowledge through formal education, certification, and other avenues.
Achieve expert level knowledge in multiple domain solution areas and be able to translate client needs into actionable proposals for Optiv's strategic offerings in a timely manner
Advanced sales techniques; makes connections, facilitates meetings, reads the room, asks probing questions, overcomes objections, gains trust, maintains composure under pressure, positions solutions, and assist in finalization of sale.
Mentor advisors/architects.
What we're looking for
BS/BA or equivalent and applicable work experience.
Minimum of eight (8) years in an information security role, preferably as a consulting advisor, architect, or engineer.
Highly motivated self-starter that does not require day-to-day management.
Ability to work in a highly adaptable and nimble team environment with responsive communication.
Familiarity with managed security services and SOC operations.
Thorough understanding of the current threat landscape, vulnerabilities, and defensive controls.
Strong business and technical acumen and ability to lead security focused discussions about data and technology.
Strong presentation, written, and oral communication skills to clients, including whiteboard sessions and other presentation mechanisms.
Strong attention to detail for creating and reviewing complex proposals, statements of work (SOWs), quotes, and client deliverables.
Advanced technical knowledge in assigned domain

Desired Qualifications:

CISSP, GIAC, CISA, CISM, CCSP or other relevant professional cybersecurity certifications.
Experience speaking and evangelizing technology vision at large events.
Previous experience leading an information security function or program.
Organizational membership and participation in chapter meetings such as ISACA, ISSA, etc.
If you are seeking a culture that supports growth, fosters success, and moves the industry forward, find your place at Optiv! As a market-leading provider of cyber security solutions, Optiv has the most comprehensive ecosystem of security products and partners to deliver unparalleled services. Our rich and successful history with our clients is based on trust, serving more than 12,000 clients of varying sizes and industries, including commercial, government, and education. We have the proven expertise to plan, build, and run successful security programs across Risk Management, Cyber Digital Transformation, Threat Management, Security Operations - Managed Services, and Identity and Data Management.
What you can expect from Optiv
• A company committed to championing Diversity, Equality, and Inclusion through our Affinity groups including, Black Employee Network, Disabled Employee Network, Latino Employee Network, Optiv Pride
(LGBTQIA+)
, Veterans Support Network, and Women's Network.
• Work/life balance.
• Professional training resources
• Creative problem-solving and the ability to tackle unique, complex projects
• Volunteer Opportunities. "Optiv Chips In" encourages employees to volunteer and engage with their teams and communities.
• The ability and technology necessary to productively work remotely/from home (where applicable)
Optiv is an equal opportunity employer. All qualified applicants for employment will be considered without regard to race, color, religion, sex, gender identity, sexual orientation, national origin, status as an individual with a disability, veteran status, or any other basis protected by federal, state, or local law. Optiv respects your privacy. By providing your information through this page or applying for a job at Optiv, you acknowledge that Optiv will collect, use, and process your information, which may include personal information and sensitive personal information, in connection with Optiv's selection and recruitment activities. For additional details on how Optiv uses and protects your personal information in the application process, click here to view our
Applicant Privacy Notice
. If you sign up to receive notifications of job postings, you may unsubscribe at any time.