Enablement Manager | Remote, USA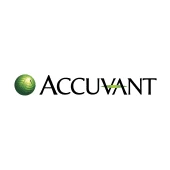 Accuvant
Minneapolis, MN, USA
Posted on Wednesday, September 13, 2023
This position can be hired remotely anywhere within the continental U.S.
We want a person who is passionate about making a difference to help others achieve their potential to join our growing Go-To-Market Enablement Team. The Partner Enablement Manager is a key role to enhancing the knowledge and skills of the go-to-market teams, enabling them to exceed revenue targets and strengthen professional development. This role will focus on partner specific topics throughout all stages of the selling process including, but not limited to, strategic planning, account management, sales/GTM motions and market / vertical segments related to Optiv services and launches.
This role will work with Optiv leadership and specific roles to collaborate in the creation, execution, delivery and reinforcement of partner enablement programs (strategic planning, playbook, sales plays, etc.) and creation of bespoke segment and role-based/vertical programs with measurable results including working with SMEs. The Partner Enablement Manager reports to the Director of GTM Enablement.
How you'll make an impact
Enable the Optiv go-to-market teams on our partners capabilities and offerings.
Enable Optiv's partners on Optiv – overview of what Optiv does and how our partners are a key part of our success.
Assess business needs and prioritize results including enablement requests.
Develop and deliver dynamic enablement assets (playbooks, videos, resources, knowledge checks, accreditations) in multiple formats (online, self-paced, video and in person) on the complete range of Optiv's solutions by partnering cross-functionally with Optiv SMEs.
Collaborate cross-functionally with other departments (Operations, Services, Alliances) to align enablement topics.
Define, develop, track and communicate business impact metrics.
What we're looking for
Demonstrated experience developing, delivering, maintaining/refreshing and measuring go-to-market programs across various market segments in one-to-one settings, traditional classroom formats and web-based platforms.
Demonstrated experience creating appropriate content for enablement programs.
5+ years in Sales and/or Sales Enablement role.
Strong knowledge of sales methodologies, processes & techniques. Knowledge of Force Management, Command of the Message selling methodology strongly preferred.
Cybersecurity experience preferred.
B.A. or B.S. preferred.
Experience with SharePoint and Cornerstone strongly preferred.
Excellent interpersonal, verbal, written, communication and presentation skills.
Knowledge of instructional design process, program design principles and practices.
Advanced applications skills (specifically Microsoft Office, Articulate Rise, Camtasia).
Strong project and time management skills with an ability to set and maintain priorities to meet deadlines.
Ability to be challenged and navigate ambiguity.
If you are seeking a culture that supports growth, fosters success, and moves the industry forward, find your place at Optiv! As a market-leading provider of cyber security solutions, Optiv has the most comprehensive ecosystem of security products and partners to deliver unparalleled services. Our rich and successful history with our clients is based on trust, serving more than 12,000 clients of varying sizes and industries, including commercial, government, and education. We have the proven expertise to plan, build, and run successful security programs across Risk Management, Cyber Digital Transformation, Threat Management, Security Operations - Managed Services, and Identity and Data Management.
What you can expect from Optiv
• A company committed to championing Diversity, Equality, and Inclusion through our Affinity groups including, Black Employee Network, Disabled Employee Network, Latino Employee Network, Optiv Pride
(LGBTQIA+)
, Veterans Support Network, and Women's Network.
• Work/life balance.
• Professional training resources
• Creative problem-solving and the ability to tackle unique, complex projects
• Volunteer Opportunities. "Optiv Chips In" encourages employees to volunteer and engage with their teams and communities.
• The ability and technology necessary to productively work remotely/from home (where applicable)
Optiv is an equal opportunity employer. All qualified applicants for employment will be considered without regard to race, color, religion, sex, gender identity, sexual orientation, national origin, status as an individual with a disability, veteran status, or any other basis protected by federal, state, or local law. Optiv respects your privacy. By providing your information through this page or applying for a job at Optiv, you acknowledge that Optiv will collect, use, and process your information, which may include personal information and sensitive personal information, in connection with Optiv's selection and recruitment activities. For additional details on how Optiv uses and protects your personal information in the application process, click here to view our
Applicant Privacy Notice
. If you sign up to receive notifications of job postings, you may unsubscribe at any time.