Consultant I Ping I Onsite, Bangalore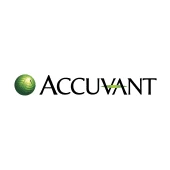 Accuvant
Bengaluru, Karnataka, India
Posted on Sunday, September 10, 2023
The Ping Identity consultant for the Access Management COE in India Identity Services group will require strong understanding of Access Management technologies, products and methodologies. The consultant will work alongside customers as a trusted advisor for topics related to Access Management including all aspects related to Ping Identity product suite. As such, excellent communication skills (both written and verbal) are a must as well as the ability to work across multiple accounts and projects at the same time.
How you'll make an impact
Comfortably delivers solo-based work or act as "point" for complex projects.
Acts as technical escalation point to assist other consultants.
Lead in capacity planning and HW specification recommendation efforts.
Lead in all Technology deployment activities, connector configuration, custom rule development, workflow configuration and development, and third-party system integration.
Lead User Acceptance Testing and bug-related engineering efforts.
Design, implement and educate on specific technology build processes, code migration, and source control use.
Effectively provide knowledge transfer and postproduction support activities as necessary.
Remain current on all Access Management market-related trends, tools and methodologies. Obtain and maintain top tier vendor certifications.
Excellent team communicator and problem-solving skills.
Ability to work on multiple projects and work-streams.
Mentors less experienced consultants
Maintain professional and technical knowledge by attending educational workshops; reviewing professional publications; establishing personal networks; participating in professional associations such as ISSA.
Consistently complete administrative project tasks like time and expense entry, status reporting, and project completion reporting.
Acts as contributor in Optiv communities for solutions of focus.
This position is a full-time role averaging 40 hours per week.
What we're looking for
Bachelor's (or higher) degree in Computer Science, Information Systems, Mathematics, Cybersecurity, or related field, or equivalent education and/or experience.
3+ years' experience related to designing, implementing, or supporting Access Management and Federation solutions, or 3+ years direct Access Management consulting experience.
Strong understanding of Authentication, Authorization, MFA, SSO, Federation, and Directory Services concepts. Capable of defining strategic and tactical solutions, and knowing when each applies.
Experience in providing guidance in Ping strategy at a programmatic level; must have Ping deep-dive experience; should have implemented at least 3-4 Ping projects.
Knowledge of PingID, PingAccess, PingIdentity, and PingFederate platforms
Advanced Multi-Factor Authentication (MFA) solutions design using PingID, PingIdentity, PingAccess, Phone-as-token methods, FIDO compliant, OAuth, One-time password (OTP), and/or Mobile Push
Strong understanding of PingAccess and PingFederate Architecture, federation protocols and SSO
Developing or integrating federated identity solutions using SAML, OAuth, or OpenID. Working with web-services technologies such as REST and SOAP
Python, PowerShell and/or Java along with API usage experience.
Knowledge of Software Development Lifecycle.
Effective at presenting information to different audiences at the correct level of detail (e.g., from engineering teams to executive management).
Working with various user directories and databases. Thorough understanding of Active Directory, Oracle Directory, Radiant Logic VDS, etc.
PingFederate certification is required upon hire, or you must be willing to get it in the first month of joining Optiv. PingAccess and PingDirectory certifications can be acquired through learning within 3-4 months of joining the Company.
If you are seeking a culture that supports growth, fosters success, and moves the industry forward, find your place at Optiv! As a market-leading provider of cyber security solutions, Optiv has the most comprehensive ecosystem of security products and partners to deliver unparalleled services. Our rich and successful history with our clients is based on trust, serving more than 12,000 clients of varying sizes and industries, including commercial, government, and education. We have the proven expertise to plan, build, and run successful security programs across Risk Management, Cyber Digital Transformation, Threat Management, Security Operations - Managed Services, and Identity and Data Management.
With Optiv you can expect
• A company committed to championing Diversity, Equality, and Inclusion through our Affinity groups including, Black Employee Network, Disabled Employee Network, Latino Employee Network, Optiv Pride
(LGBTQIA+)
, Veterans Support Network, and Women's Network.
• Work/life balance.
• Professional training resources
• Creative problem-solving and the ability to tackle unique, complex projects
• Volunteer Opportunities. "Optiv Chips In" encourages employees to volunteer and engage with their teams and communities.
• The ability and technology necessary to productively work remote/from home (where applicable)
Optiv is an equal opportunity employer. All qualified applicants for employment will be considered without regard to race, color, religion, sex, gender identity, sexual orientation, national origin, status as an individual with a disability, veteran status, or any other basis protected by federal, state, or local law. Optiv respects your privacy. By providing your information through this page or applying for a job at Optiv, you acknowledge that Optiv will collect, use, and process your information, which may include personal information and sensitive personal information, in connection with Optiv's selection and recruitment activities. For additional details on how Optiv uses and protects your personal information in the application process, click here to view our Applicant Privacy Notice. If you sign up to receive notifications of job postings, you may unsubscribe at any time.