Sr. Engineer - Crowdstrike | Onsite, Bangalore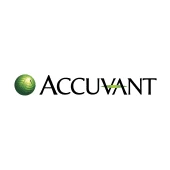 Accuvant
Bengaluru, Karnataka, India
Posted on Thursday, August 24, 2023
At Optiv, we're on a mission to help our clients make their businesses more secure. We're one of the fastest-growing companies in a truly essential industry.
In your role at Optiv, you'll be inspired by a team of the brightest business and technical minds in cybersecurity. We are passionate champions for our clients and know from experience that the best solutions for our clients' needs come from working hard together. As part of our team, your voice matters, and you will do important work that has an impact, on people, businesses, and nations. Our industry and our company move fast, and you can be sure that you will always have room to learn and grow. We're proud of our team and the important work we do to build confidence for a more connected world.
How you'll make an impact
Experience in Endpoint Security Platforms e.g. AV, EDR, XDR, DLP, Encryption, etc
Perform end to end platform engineering management for Security tools
Good knowledge on Malware / Threats
Working knowledge on endpoint security technologies like AntiVirus, EDR, XDR, DLP, Encryption
Performing regular checks on synchronization, monitoring and health checks
Provide recommendation to Customer security team on changes to global policies. Analyze application & Configuration settings, Policies & custom rule sets, historical performance data & provide recommendations.
Working knowledge of triaging malware alerts
Working knowledge of security technologies such as SIEM, DLP, UEBA and hybrid/Cloud Security environments.
What we're looking for
6+ years of experince, hands on experince in tools like Crowdstrike, MS Defender for Endpoint.
Understanding of security by design principles and architecture level security concepts
Knowledge of and experience with related Workstation and Server technologies.
Knowledge on deployment tools and MDM tools
Sound security engineering knowledge ( technical) to work collaboratively with the Tech Leads and software/products architects to ensure secure Products
Good Knowledge on ITIL, Incident management, Change Management and Problem Management including analysis and response
Understand and manage the requirements of being part of a 24x7 on-call operation, including but not limited to, shift hand-over, operational advice, guidance, support and escalation
Good knowledge on reporting, documentation etc
If you are seeking a culture that supports growth, fosters success, and moves the industry forward, find your place at Optiv! As a market-leading provider of cyber security solutions, Optiv has the most comprehensive ecosystem of security products and partners to deliver unparalleled services. Our rich and successful history with our clients is based on trust, serving more than 12,000 clients of varying sizes and industries, including commercial, government, and education. We have the proven expertise to plan, build, and run successful security programs across Risk Management, Cyber Digital Transformation, Threat Management, Security Operations - Managed Services, and Identity and Data Management.
With Optiv you can expect
• A company committed to championing Diversity, Equality, and Inclusion through our Affinity groups including, Black Employee Network, Disabled Employee Network, Latino Employee Network, Optiv Pride
(LGBTQIA+)
, Veterans Support Network, and Women's Network.
• Work/life balance.
• Professional training resources
• Creative problem-solving and the ability to tackle unique, complex projects
• Volunteer Opportunities. "Optiv Chips In" encourages employees to volunteer and engage with their teams and communities.
• The ability and technology necessary to productively work remote/from home (where applicable)
Optiv is an equal opportunity employer. All qualified applicants for employment will be considered without regard to race, color, religion, sex, gender identity, sexual orientation, national origin, status as an individual with a disability, veteran status, or any other basis protected by federal, state, or local law. Optiv respects your privacy. By providing your information through this page or applying for a job at Optiv, you acknowledge that Optiv will collect, use, and process your information, which may include personal information and sensitive personal information, in connection with Optiv's selection and recruitment activities. For additional details on how Optiv uses and protects your personal information in the application process, click here to view our Applicant Privacy Notice. If you sign up to receive notifications of job postings, you may unsubscribe at any time.