Revenue Accountant | Leawood Office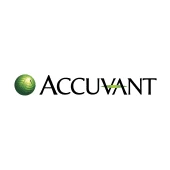 Accuvant
Accounting & Finance
Missouri, USA
Posted on Tuesday, August 1, 2023
This position needs to be located within the Kansas City metro and will be in the Leawood office 2 days a week.
The Revenue Analyst compiles and analyzes financial information, develops integrated revenue/expense analyses, projections, reports, creates and analyzes monthly, quarterly, and annual reports. The analyst performs financial forecasting and reconciliation of internal accounts, and supports internal departments and teams.
How you'll make an impact
Ensure accurate revenue recognition for Security Services lines of business by assigned service area including assistance with preparing documentation to support compliance with ASC 606
Perform monthly analysis of services margin to ensure accurate recognition of both revenue & cost for relevant lines of business.
Report monthly and quarterly KPIs (including but not limited to backlog, average bill rates by practice).
Collaborate with other departments (including FP&A/Service leaders) with annual financial forecasting and other analysis.
Prepare month-end standard journal entries and prepare monthly balance sheets reconciliations with required supporting documentation.
Assistance with annual external audits.
Provide analysis and support for other departments as requested.
Perform back-up for key activities of other team members.
Document/maintain accounting processes and recommend changes as needed.
Perform other duties or ad hoc projects as needed.

OTHER DUTIES:

This list is not designed to be all inclusive. Other duties and responsibilities may be assigned as needed.

SUPERVISORY RESPONSIBILITIES:

NONE
What we're looking for
Bachelor's Degree or equivalent from four-year college in Accounting, Finance or other related field of study required.
2+ years of public accounting experience a plus
2+ years of corporate finance experience
Experience with NetSuite and/or SAP preferred.
Thorough knowledge of GAAP accounting practices and procedures.
Flexibility to adapt to changing needs of the department and to various changes in priorities.
Proficiency in Excel required.
Proven verbal and written communication skills as well as analytical skills.
Excellent written and verbal communication skills
Outstanding time management and organizational skills

Physical Demands and Work Environment

Regular office environment with exposure to moderate noise.
Ability to sit for extended periods of time
If you are seeking a culture that supports growth, fosters success, and moves the industry forward, find your place at Optiv! As a market-leading provider of cyber security solutions, Optiv has the most comprehensive ecosystem of security products and partners to deliver unparalleled services. Our rich and successful history with our clients is based on trust, serving more than 12,000 clients of varying sizes and industries, including commercial, government, and education. We have the proven expertise to plan, build, and run successful security programs across Risk Management, Cyber Digital Transformation, Threat Management, Security Operations - Managed Services, and Identity and Data Management.
What you can expect from Optiv
• A company committed to championing Diversity, Equality, and Inclusion through our Affinity groups including, Black Employee Network, Disabled Employee Network, Latino Employee Network, Optiv Pride
(LGBTQIA+)
, Veterans Support Network, and Women's Network.
• Work/life balance.
• Professional training resources
• Creative problem-solving and the ability to tackle unique, complex projects
• Volunteer Opportunities. "Optiv Chips In" encourages employees to volunteer and engage with their teams and communities.
• The ability and technology necessary to productively work remotely/from home (where applicable)
Optiv is an equal opportunity employer. All qualified applicants for employment will be considered without regard to race, color, religion, sex, gender identity, sexual orientation, national origin, status as an individual with a disability, veteran status, or any other basis protected by federal, state, or local law. Optiv respects your privacy. By providing your information through this page or applying for a job at Optiv, you acknowledge that Optiv will collect, use, and process your information, which may include personal information and sensitive personal information, in connection with Optiv's selection and recruitment activities. For additional details on how Optiv uses and protects your personal information in the application process, click here to view our
Applicant Privacy Notice
. If you sign up to receive notifications of job postings, you may unsubscribe at any time.